Forced marriages victims put issue in spotlight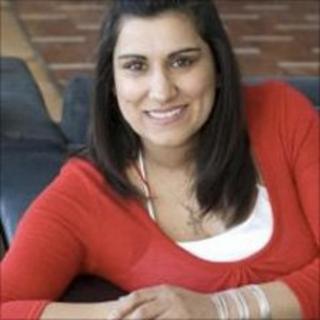 Victims of forced marriages will be among speakers at roadshows being held to raise awareness about the issue.
The charity Karma Nirvana has organised the 14 events which aim to put in the open "a secret that shames Britain".
It said hundreds of people were rescued from forced marriages abroad every year and many were students who were taken overseas during their school holidays.
The roadshows in England and Scotland are for representatives from schools, police, charities and other bodies.
The event opens in Bristol later before moving to Nottingham on Monday, then Manchester on 20 May.
The roadshows will take place over three months and are all in England, apart from one in Aberdeen on 10 June.
'Desperate' calls
Karma Nirvana said the problem of forced marriages resulted in 12 "honour killings" a year in the UK and countless suicides.
The charity said the problem of forced marriages mainly affects people from south Asian backgrounds, but it also receives calls from many other people, including those from African and Middle Eastern communities.
A spokesman for the Leeds-based charity said its helpline receives more than 400 calls a month and that the summer sees a rise in calls, when the risk of forced marriages rises.
"It is no accident that this time of year marks the start of a desperate surge in calls to the phone lines - as school and college holiday time is when most children and young people are taken out of the country," he said.
Most people calling the helpline are aged between 12 and 21, but the youngest caller was aged eight.
Karma Nirvana, which works closely with the government's Forced Marriage Unit (FMU), hopes the roadshows will raise awareness about the problem.
The events will also aim to explain the workings of the Forced Marriage Act, which was brought in three years ago to offer greater protection.
Karma Nirvana, which means "peace" and "enlightenment" was set up by Jasvinder Sanghera, who fled home to avoid being forced into marriage, aged 16.
She said survivors and volunteers will talk of their experiences at the roadshows.
"Their stories can be both harrowing and inspiring, but always very moving," she said.
The charity said it wanted to help overcome "the mistaken assumption that the problem is a cultural one".
Ms Sanghera said: "It is not a cultural problem, it is abuse.
"The sooner people start to regard forced marriage in the same way they do domestic violence the better it will be for those affected by it."
Among speakers is Saima, who was helped by Karma Nirvana after escaping from an abusive marriage in Pakistan which she was forced into aged 17.
She said: "We always think that forced marriages happen to poor people back home with no education. That's the mentality. I have to point out that both my parents were educated, they went to university in this country and had a love marriage."
Saima said she thought she was going on holiday when she went to Pakistan for the second time.
"In Pakistan, the first thing my aunt did was take my passport and return ticket off me.
"Then when I opened my suitcase, which my parents had packed for me, it was full of wedding stuff," she said.
Saima escaped after she got pregnant and was allowed to return to Britain after promising her husband she would get him into the country.
'Knifeman attack'
However, when she returned to Britain she contacted her former teacher who took her to the police.
Saima said she was later approached by a man carrying a knife who told her to return to Pakistan.
"When I refused he attacked me, and I woke up in hospital to be told my child had died," she said.
She has since rebuilt her life and continued her studies.
The FMU gave advice and support in relation to a possible forced marriage in 1,735 instances in 2010.
The unit, which is jointly run by the Home Office and Foreign and Commonwealth Office, said 86% of those it helped were female and 14% male.
A Home Office spokesperson said: "Honour-based violence is unacceptable and has no place in our society.
"We are determined to tackle it and all other forms of violence against women and girls.
"The government will continue to raise awareness of honour-based violence and work hard to ensure that victims are aware of their rights and the support available to them."