Milly Dowler death: The diversion which cost her life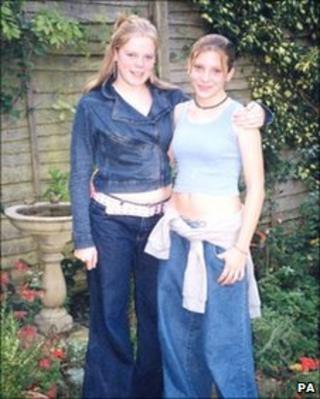 Milly Dowler's decision to go for chips with her friends at a station cafe cost her her life, the Old Bailey has heard.
The "slim, pretty and intelligent" 13-year-old was a year nine pupil at Heathside School in Weybridge, Surrey, where her mother Sally taught maths.
Jurors at the trial of Levi Bellfield were shown photographs of Milly, who was popular but, according to her mother, was not a confident girl.
Bellfield denies murdering and kidnapping Milly on 21 March, 2002.
The court was told the teenager would normally have taken the train home from Weybridge to Hersham, which was nearer to her home than the Walton-on-Thames station.
But on the day she was snatched she took an "entirely innocent and ordinary diversion" to buy some chips at Walton with school friends.
"It meant her taking a fateful journey along Station Avenue where, unbeknown to her, her abductor and killer was soon to strike," prosecutor Brian Altman, QC, told jurors.
'Fine young woman'
The court heard that Milly lived with her parents Robert and Sally Dowler and older sister Gemma in Walton.
Mr Altman said Milly had needed encouragement to participate in activities but was attaining the usual milestones to be expected of a young teenager.
"To all intents and purposes she was an ordinary girl who was developing into a fine young woman," he said.
Rachel Cowles, the 11-year-old whom Bellfield allegedly tried to kidnap the day before Milly disappeared, is now 21.
At the time she was a pupil at Bishop Wand Church of England School in Sunbury and lived with her family in Shepperton, the court heard.
Bellfield also denies the attempted kidnap of Ms Cowles.