Ex-council legal chief spared jail over child porn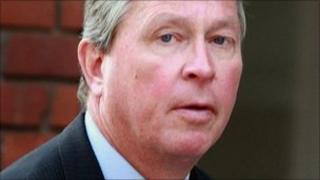 A former council head of legal services who admitted downloading images of child sex abuse has been spared jail.
Andrew Laycock, of Hertford, previously pleaded guilty to possessing more than 5,700 indecent images and 17 counts of making indecent images of children.
At St Albans Crown Court, Judge Andrew Bright QC sentenced the 58-year-old retired Hertfordshire County Council officer to 26 weeks in prison.
Giving him credit for his plea, he suspended the sentence for two years.
Laycock, of Mandeville Road, was given a two-year supervision order and must attend an internet sex offenders treatment programme.
Prosecutor Peter Shaw told the court that police armed with a search warrant raided the home Laycock shared with his wife and two stepsons on 22 June last year.
Laycock's computer was analysed and found to contain illegal images, mostly of girls aged between 10 and 14.
In a police interview, Laycock confessed that he had been attracted to children for decades.
"He said he had interacted with other adults on MSN messenger and had talked to other adults about having sex with children," said Mr Shaw.
"He admitted the fantasies involved children as young as seven or eight."
Dee Connolly, defending, said Laycock had taken the advice police gave him at the time of his interview and attended courses at the Lucy Faithful Foundation.
It aims to rid people of their addiction to child sex abuse images.
Laycock worked at Hertfordshire County Council until October 2009.
It is not thought he committed any offences while at work, the Crown Prosecution Service has said previously.
Judge Bright told Laycock: "You built your reputation up as a lawyer and have rightly lost it as a result of what you were secretly doing."