Obituary: Christopher Chataway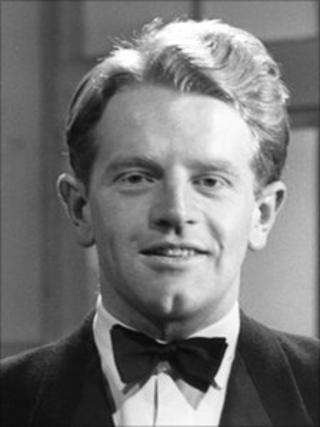 Christopher Chataway was a high achiever who excelled in a number of fields. An Olympic athlete and one-time world 5,000m record holder, he was also a television reporter, a Conservative MP and a government minister.
Having also been a successful businessman and a chairman of the Civil Aviation Authority, he described himself in 2010 as having ''never made up my mind what I wanted to do".
Born in Chelsea in January 1931, Christopher Chataway was educated at Sherborne School in Dorset and, after National Service, at Magdalen College, Oxford, where he took an honours degree in politics, philosophy and economics and became president of the University Athletic Club.
He represented Great Britain in the Olympic Games in 1952 and 1956; he ran a memorable 5,000m race against Emil Zatopek and was a pacemaker when Roger Bannister ran the first four-minute mile in 1954.
Government minister
Later the same year, Chataway reached the peak of his running career with a victory over the Russian, Vladimir Kuts, establishing what was then a world record over 5,000m.
After working as a junior executive for a big firm of brewers, he joined Independent Television News in 1955 as a staff reporter, and then joined the BBC's television team as a commentator on current affairs, before eventually working on Panorama for four years.
Chataway entered Parliament in 1959 as Conservative member for North Lewisham. However, he lost his seat at the 1966 general election, and returned to television and journalism while establishing himself in local government.
In 1967, he became leader of the Greater London Council's Inner London Education Committee and, as such, he fought the Labour government's proposals for introducing a totally comprehensive system of schooling in London.
He returned to the House of Commons in 1969 after winning a by-election at Chichester, and became the opposition spokesman on the environment.
In the summer of 1970 he took a prominent part both in organising and presenting the Conservative Party's election broadcasts.
As minister of posts and telecommunications in the new government, Chataway became responsible for a Post Office that had recently been turned into a public corporation and was undergoing rapid but turbulent modernisation.
As minister he was also responsible for introducing local commercial radio stations.
Early retirement from politics
In April 1972, Chataway moved to the Department of Trade and Industry as minister in charge of the new industrial development executive, and was responsible for development in the regions and for virtually the whole of private sector industry, including computers, small firms and tourism.
Chataway retained his Chichester seat in at the general election of February 1974 but he did not seek re-election in the October election that year.
He thus bowed out of politics at the early age of 43, and went to work in the city where he held several directorships.
In 1976 he was appointed treasurer of the National Committee for Electoral Reform and in 1979, he became chairman of BT Systems. Two years later he took on the chairmanship of LBC.
In 1982, as vice-chairman of the Orion Royal Bank of Canada, he tried to rescue Laker Airways.
In June 1995, Chataway was given a knighthood for his services to the aviation industry in the Queen's Birthday Honours, having served as chairman of the Civil Aviation Authority.
He did not rest on his laurels however, as he also served as chairman of the Bletchley Park Trust, responsible for the upkeep of the UK's wartime code breaking museum.
Chataway had started running again in his 50s and at the age of 73 he was persuaded by former long-distance runner Brendan Foster to take part in the gruelling Great North Run, a race he continued to run for several years in aid of Vicky's Water Project, a fund-raising charity set up in the name of his son's fiancee who was killed in a road accident.
In comparing the experience with his youthful racing, Chataway said: "I sometimes think that running, which was a sort of tormentor in my youth, has returned to be a friendly codger in my old age - that what was Joe Stalin has turned into Dixon of Dock Green."