Nine London Midland rail ticket offices could close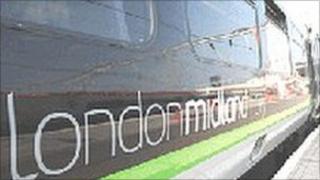 Ticket offices at nine rail stations could close under proposals by operator London Midland.
The Birmingham-based company is holding consultations over proposals to shut offices at the stations in the West Midlands, Worcestershire and Buckinghamshire.
It is also consulting over new opening hours for 86 of its ticket offices.
West Midlands passenger transport authority Centro said the proposals are unacceptable.
A London Midland spokesman said less than half of its tickets were sold through ticket offices.
"We are proposing a whole range of changes to our ticket office opening times, from minor changes of a couple of hours to recommending the closure of nine ticket offices."
High standards of customer service will not be compromised by these changes, he said.
Twenty-nine new ticket machines will be installed across the network and help points at stations will be upgraded.
Centro is urging passengers to oppose the changes and has written to transport minister Theresa Villiers asking her to look closely at the proposals.
Centro chairman Angus Adams said the rationale for changes failed to take into account the benefits of staff presence at stations, including the "critically important" role in reassuring passengers.
The nine tickets offices under threat are Adderley Park, Bescot Stadium, Cheddington, Duddeston, Jewellery Quarter, Lye, Small Heath, Witton and Wythall.
London Midland operates services which connect London with the West and East Midlands and the North West.