Devon and Cornwall Child Sex Offender Disclosure scheme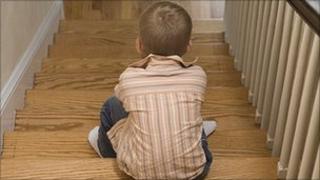 Parents in Devon and Cornwall will soon be able to discover if someone who has contact with their child is a convicted paedophile.
The Child Sex Offender Disclosure (CSOD) scheme will be introduced by Devon and Cornwall Police on 31 March.
Commonly known as "Sarah's Law" after the murder of eight-year-old Sarah Payne, CSOD was first piloted in 2008.
It allows a parent, carer or guardian to check if someone has a record for sex offences.
'Individual circumstances'
If that person has convictions for sexual offences against children and could pose a risk of causing serious harm, this information could be disclosed.
Devon and Cornwall Police said results from four pilot areas last year showed the scheme was well used, with a total of 585 inquiries.
That resulted in 315 applications, from which 21 disclosures were made about registered child sex offenders.
A further 11 general disclosures were made in cases relating to protection issues linked to violent offending, while a further 43 cases resulted in a range of other child safeguarding actions taking place.
Det Ch Insp David Thorne said the CSOD scheme handed power to the public.
"What information is disclosed will depend on individual circumstances," he said.
"Each inquiry will be treated in confidence and with sensitivity, with officers having received specialist training.
"Preparation for this scheme's nationwide implementation has highlighted another good example of the police working alongside other statutory and voluntary agencies with a common aim in mind - keeping children safe."
CSOD was set up in response to a campaign by Sarah Payne's mother - also called Sarah. The eight-year-old was kidnapped and murdered by convicted sex offender Roy Whiting in West Sussex in 2000.