Thames Water amnesty targets 2,300 more homes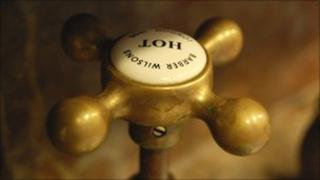 About 2,300 households could face hefty water bills unless they respond to an amnesty to find unbilled customers.
Thames Water has given customers six weeks to get in touch or face charges backdated by up to six years.
It said about 3,000 homes had been identified in the first fortnight, 644 of which had called the amnesty line.
Thames Water supplies 8.7 million households in London, Berkshire, Buckinghamshire, Gloucestershire, Kent, Oxfordshire, Surrey and Wiltshire.
The firm began an audit on 20 January to make sure customers are receiving the correct bills. The amnesty line was launched the same day.
Anyone calling the amnesty line will have their backdated bills waived.
Customer services director Mike Tempest said: "Of the 412,299 properties counted by the end of the second week of our customer base audit, 2,367 now are being checked.
"If we find the occupiers are using water without paying for it, and they don't come forward under our amnesty, they face up to six years of back-charges."
Thames Water is targeting properties which have been split into separate dwellings but have not had separate bills.