Edgbaston MP raises baby death report in Parliament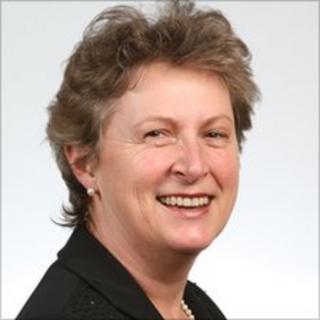 An MP has raised concerns in Parliament over a report into 25 baby deaths at West Midlands hospitals that found almost all could have been avoided.
The NHS West Midlands inquiry looked at deaths during labour and child birth between April 2008 and March 2009.
It found inadequate maternity care was potentially at fault.
Gisela Stuart, Labour MP for Edgbaston, said the report, published in December, concluded they were avoidable and she highlighted a need for more midwives.
Ms Stuart spoke about the report in a debate about maternity provisions in the Commons on Tuesday.
The cases investigated were drawn from 15 out of the West Midlands' 16 hospital trusts, the report said.
'Better co-ordination'
In 21 cases the panel - made up of midwives, obstetricians and other experts - concluded that different care "might have made a difference to the outcome".
Failings in various stages of the pregnancy, labour and childbirth process were identified.
"Conclusions about levels of substandard care were reached by consensus among panel members," the report, carried out by West Midlands Perinatal Institute, said.
Speaking to BBC News on Wednesday, Ms Stuart said the need for better management and communication was highlighted by the authors.
She said: "They looked at those 25 cases across the West Midlands and just looked at the management of them and found that if only we had better managed (them), better co-ordination with midwives, two thirds of those deaths could have been avoided."
The issue of needing more midwives in the West Midlands "will only get worse" as about 40% will retire in the next 10 years, she said.
"What I think they were right to do is look at that (the deaths) without apportioning blame but be very positive and say 'what can we do to avoid this in the future?' and that's where we need to take this up.
"One of the things that seemed clear to me is that we need more midwives."