Darlington homeless charity faces large bill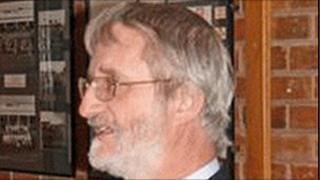 A Darlington charity which provides support for homeless people is facing a large bill after a tribunal decision.
The 700 Club won a tender from Darlington Borough Council to run a hostel in the town, which led to a Salvation Army-run hostel closing down.
A tribunal in Newcastle ruled the responsibility for the contracts of the 18 Salvation Army staff should be transferred to the 700 Club.
A decision about the level of compensation will be made in March.
The tribunal's decision involved employment law called the Transfer of Undertakings (Protection of Employment) regulations.
They are designed to protect employees when a business or service provider switches from one owner to another.
'Financial muscle'
Nigel Metcalfe, who worked at the Salvation Army's Tom Raine Court hostel which closed, said they had been left in limbo while the decision was made.
He said: "We had hoped that any redundancy pay would have been a safety net, would have helped us while we were looking for jobs, and we would have been able to use that money just to help us get by for those few months."
Chairman of the 700 Club Dr John Elliston said: "If we hadn't have gone for this tender in any case there would be no point for the 700 Club to exist.
"And we have been delivering these services now in Darlington for a significant number of years and I think we have done a good job - and why should we be stopped?
"What it is saying is that small local charities cannot enter into tendering exercises against large national providers because whoever that national provider is they will have substantially more financial muscle."
Salvation Army solicitor Nick Fagerlund said: "We are pleased that our view throughout that our former employees transferred to the 700 Club has been vindicated by the tribunal."