Thames Water starts six-week bill amnesty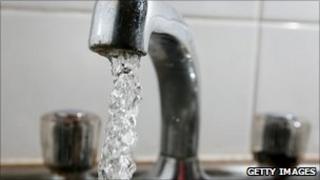 Thames Water has started a six-week amnesty asking people who use water but do not pay bills to come forward or face backdated charges.
The water firm said it was targeting properties which have been split up but do not receive separate bills.
Investigators will also look at new homes which have been connected without the company being notified.
Regulator Ofwat said it backed firms using "innovative ways" to ensure customers paid for services.
Thames Water, which supplies 8.7 million households in Oxfordshire, Berkshire, Buckinghamshire, Surrey, Kent, Wiltshire, Gloucestershire and London, said the move would help customers receive the correct bills.
It also said it would ensure the company received the income it needed to maintain and improve the service it provided.
The firm said: "If [people] get in touch voluntarily they will not be charged for their previous water use.
"But if they are discovered after the amnesty period has closed on 3 March they will face back charges for unpaid bills [for up to six years]."
Last week, the firm said the coldest December in 100 years saw callouts almost double from the year before.