Council offers royal wedding street party courses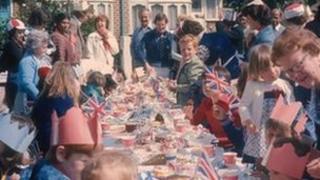 A council is offering training courses for people who want to hold street parties to commemorate the royal wedding.
Residents and community groups can receive free advice from Scarborough Borough Council on how to celebrate Prince William and Kate Middleton's wedding on April 29.
Practical issues such as insurance and road closures will be covered, as well as tips on how to get the party spirit in full swing by making bunting and arranging entertainment.
The council said that while the forthcoming nuptials had generated a renewed interest in street parties, many people were daunted at the prospect of organising such an event.
Matthew Joseph, the council's community and development officer, said the training sessions in February would include a 20-minute presentation on street parties.
Organisers will then hold informal chat with groups and individuals before creating tailored, bespoke training manuals, which will contain details of what they need to consider when hosting their particular event.
"In 21st Century life people are very busy and often don't have time to interact with those who live on their street," Mr Joseph said.
"Everyone harks back to those good old-fashioned days of community and we are hoping this will provide a bit of that spirit."
He added that street parties could be held in many places, from parks to squares, to cul-de-sacs.
"It's not our job to run these parties for people - it's about the community taking ownership of it and doing something for themselves.
"What we want to do is get back to the feeling in the '50s with the Coronation and Charles and Diana's wedding in the early '80s, where everyone came together.
"It's about letting people know that we are here to help and that the process is not as daunting as they may think.
"There are way of sourcing things from within the community, for example asking your local school or children's groups to make bunting."
The council, which said the cost it would bear for the courses was "minimal", will also help provide residents with posters and publicity for their parties.
Wedding 'buzz'
Janet Jefferson, the council's cabinet member for tourism and culture, said there was a renewed interest in the monarchy which people were keen to share with one another.
"The visit of the Queen to Scarborough last year showed the strength of support there is for the Royal Family, and I'm sure there will be a similar buzz in the run-up to the wedding of William and Kate.
"I would love to see that old-fashioned sense of community spirit alive and well in our streets, parks and open spaces, and I'm delighted the council is able to offer some practical help to groups and organisations thinking about holding a party."
She added that residents in her Castle Ward constituency were planning their own party.
"It's all about that feel-good factor - something wonderful is happening and people want a part of it."