Man bailed following student fees protest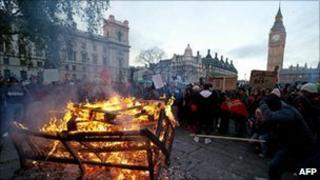 A man arrested over alleged violence during the student fee protests has been released on bail.
The 24-year-old was arrested by officers on Friday on suspicion of violent disorder during the 9 December central London demonstration.
Officers have arrested more than 200 people since the first protests on 10 November over the proposed hike in student fees.
The man has since been bailed until a date in June.