Shropshire MP criticises electoral reform proposals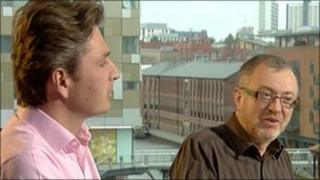 The chairman of the parliamentary group to keep first-past-the-post for Westminster elections says electoral reform proposals are "unacceptable".
Shrewsbury and Atcham Conservative MP Daniel Kawczynski spoke to the BBC's Politics Show ahead of a UK referendum planned for May.
The Alternative Vote system works in a way that is "not democratic", he said.
The group for electoral reform's chair, Labour Birmingham Northfield MP Richard Burden, said the claim was "nonsense".
Remaining candidates
A referendum on the Westminster voting system is set to be held on 5 May.
Voters will be asked whether they want to replace the existing first-past-the-post system used to elect MPs in favour of the Alternative Vote system - widely referred to as AV.
AV sees voters rank candidates in order of preference.
Under the proposals candidates would have to get at least 50% of the votes to be elected as an MP.
If that does not happen in the first round of counting, the candidate with the fewest votes would be eliminated and the second preferences then allocated to the remaining candidates.
Mr Kawczynski told the Politics Show in the West Midlands: "Under AV you will be giving some people second votes which will be counted in the same way equally to other people's original votes.
"For me that is simply unacceptable."
But Mr Burden, a lifelong campaigner for electoral reform, said: "It gives us the chance to talk to people and to listen to people about how they want their politics to operate."