Asda takeover brings new jobs to North East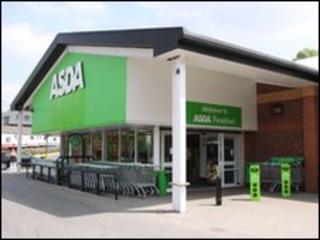 Supermarket giant Asda is to create up to 190 jobs after announcing plans to take over 19 stores currently operated by Danish discount retailer Netto.
The stores in Tyneside, County Durham and Teesside are due to be converted by the end of the year.
The move is part of a £778m deal announced between the two companies last year.
A spokesman for Asda said it expected to double the number of staff employed at each of the sites.
Netto, currently owned by Dansk Supermarked, has operated in the UK since 1990.
Judith McKenna, Asda chief financial officer, said: "This is a key day in our plan to bring Asda to many more communities in the North East."