Concerns over Devon and Cornwall hospital errors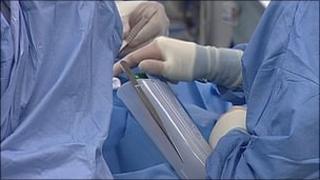 A patients' watchdog has raised concerns about the number of serious errors and accidents at hospitals in Devon and Cornwall.
The "serious untoward incidents" (SUIs) range from surgical errors to maternity service problems to breaches of confidential information.
The figures were obtained by the BBC from Strategic Health Authorities under the Freedom of Information Act.
The Patients Association described the figures as "worrying".
They relate to the period between January 2009 and October 2010.
Plymouth Hospitals Trust reported 109 SUIs, including three unexpected child deaths and 29 unexpected adult deaths.
The Royal Cornwall Hospitals Trust recorded 47 SUIs, while there were 45 at Northern Devon Healthcare, 30 at the Royal Devon and Exeter Hospital and 29 recorded by South Devon Healthcare.
Dr Mike Smith, from the Patients Association, said the figures showed the need for a "back to basics" approach, particularly in frontline nursing.
However a spokesperson for the Department of Health said: "There is strong evidence that high reporting levels reflect a strong safety culture and not poor performance.
"Where incidents are reported it gives clinical teams the information they need to address any underlying safety issues in order to further improve the quality and safety of the services they provide."
Two-month-old Ethan Cross, who was born with some of his internal organs growing outside his body, was one of Derriford's unexpected child deaths.
'Increased awareness'
His family, who come from Plymouth, would like to know if his death could have been avoided and have sought legal advice to help them understand the hospital's SUI processes and subsequent report.
Hayley Cross, Ethan's aunt, said: "We wanted a bit of guidance and support because we didn't really understand the process.
"It was devastating when Ethan passed away and as a family we probably won't settle until we get some answers as to what actually happened."
Rob Antrobus, a medical negligence lawyer from Foot Anstey, who is dealing with Ethan's case, said an SUI report did not necessarily mean a patient had received sub-standard care.
He said: "Unfortunately adverse events happen in the normal course of life.
"The family were seeking an interpretation of the report."
Hospital trusts told BBC News they treated hundreds of thousands of patients every year.
They said safe care was of paramount importance and serious incidents were "very rare".
Staff have been encouraged to report serious incidents to increase awareness of patient safety, make changes and learn lessons, the trusts added.