Thousands of North East children are obese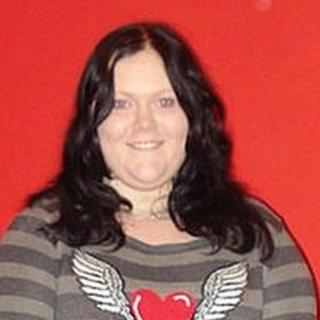 More than 5,000 children in the north-east of England are clinically obese, a BBC investigation has found.
Newcastle-based surgeon Bruce Jaffray said the problem is so serious he wants to offer gastric band surgery to children as a last resort.
Mr Jaffray wants to set up a specialist weight-loss unit for children, but has been told there is not enough funding.
NHS North East said it had to prioritise funding and money would be better spent on preventing obesity.
Mr Jaffray said: "People think it's about looking good or looking thinner - that's not what we want to offer.
"We're trying to stop people dying in their 30s."
Jen Hogarth, 16, of North Tyneside, used to weigh 146kg (23 stones) but managed to shed 32kg (five stone) after gastric bypass surgery.
She is one of the youngest people in the UK to have the surgery, but had to go to Sheffield for treatment.
Currently no-one under the age of 18 can have the surgery in the North East because of a lack of funding.
Miss Hogarth said she was told she risked having a heart attack unless she lost weight.
Restricting stomach
She said: "The doctors told me if I didn't get the weight off I was going to be dead by the time I was 20.
"I'm not the girl who hides away any more. I'm just as a good a person as everyone else but it's taken until now to make me see that."
The surgery involves restricting the size of the stomach to reduce food intake.
In 2007, two 14-year-old boys underwent the procedure at Sheffield Children's Hospital.
But Prof Sue Milner of NHS North of Tyne, believes funding would be better spent on preventing obesity.
She said: "We need to invest in preventing young people from becoming morbidly obese in the first place."
Miss Hogarth features in Inside Out on BBC One (North East and Cumbria), on Monday, 10 January at 1930 GMT.