Work starts on £16 school revamp in Peterlee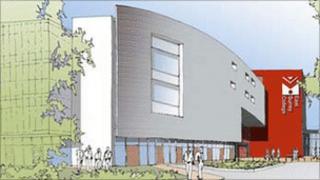 Work has started on a £16m school redevelopment in County Durham.
The plans for Peterlee's St Bede's Roman Catholic School and the purpose-built Byron Sixth Form College were among those to survive spending cuts.
It is being built under the Building Schools for the Future (BSF) programme.
It will include a mixture of three-storey new build and refurbishment, to the 750-place secondary school and purpose built 230-place Byron Sixth Form College.
Work is scheduled for completion in April 2013.
Education secretary Michael Gove axed several school rebuilding projects as part of the coalition government's plan to reduce the public sector deficit.