Jo Yeates: 'Beautiful woman who loved sports'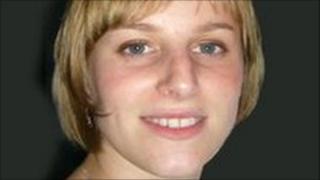 Jo Yeates, whose body was found in Bristol on Christmas Day, has been described as a beautiful and talented woman who was happy with her life.
The 25-year-old grew up in the Ampfield area of Hampshire, where her parents still live.
There, she attended Sherborne House School, in Chandler's Ford, and Embley Park School, in Romsey, before training as a landscape architect.
Miss Yeates went on to college in Winchester and later studied landscape design and horticulture at Writtle Agricultural College in Essex.
'Good team player'
This year she studied for a masters degree in garden design and graduated in November, a month before her disappearance.
Miss Yeates was employed by BDP, in the Clifton area of Bristol, as part of a team designing landscapes for a new hospital in the Southmead area of the city.
Keith Pavey, director of BDP's Bristol studio, said she had had a great future ahead of her and was a popular member of staff.
"She was a very professional designer," he said. "She worked very hard and was a good team player. She got on with everybody and was very well liked."
Miss Yeates lived in Clifton, in Canynge Road, with her boyfriend of two years, 27-year-old Greg Reardon.
Mr Reardon has described her as "a beautiful woman, beautiful in mind, body and soul".
He said: "She had a great career ahead of her as a landscape architect and would have achieved a great many more things in her life if only she was given the chance."
They met through work and were employed by the same firm.
Miss Yeates was also a keen sportswoman who enjoyed rowing, surfing and snowboarding.
Her parents have said she enjoyed life.
Miss Yeates' father David said: "Her and Greg were devoted to each other. She had all the space she wanted, no work worries, no money worries, nothing that was worrying her."