NHS Great Yarmouth and Waveney chief to leave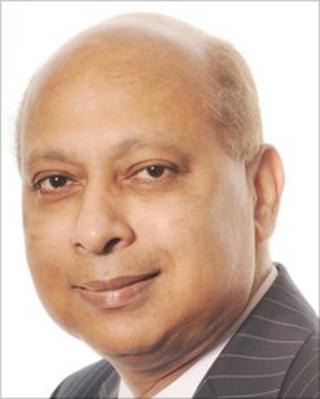 A chief executive of a health trust covering Norfolk and Suffolk is to leave and take up the same position at two health trusts in Cambridgeshire.
Sushil Jathanna will step down at the end of the year, NHS Great Yarmouth and Waveney (GYW) said.
He has been appointed as chief executive of NHS Cambridgeshire and NHS Peterborough.
GYW chairman David Edwards said Dr Jathanna had made an excellent contribution over the past 13 months.
"Under his leadership we have driven through major improvements in our performance and financial management, which in turn have ensured we are delivering the best possible service," he said.
"I will now be making the appropriate arrangements to ensure that the organisation has strong leadership as we progress with the transition to GP commissioning."
'Dynamic leadership'
In February 2010, Dr Jathanna will take over from Dr Paul Zollinger-Read.
It is the second time Dr Jathanna has followed in his footsteps, as he was Dr Zollinger-Read's successor at GYW in November 2009.
Before his move to GYW, Dr Jathanna had spent a number of years in leadership roles at North East Essex and Colchester and Tendring primary care trusts.
Maureen Donnelly, chair of NHS Cambridgeshire, said: "Our trust is grateful to Dr Zollinger-Read for the dynamic leadership and vision he has shown as our chief executive over the past year."