Woman died 'after Tipton man's wedding cancelled'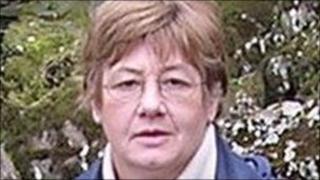 A West Midlands man murdered his prospective mother-in-law in a knife attack after his fiancee called off their wedding, a court has heard.
Robert Edwards, 42, of Monins Avenue, Tipton, is said to have carried out the attack four days after finding out his partner had cancelled their wedding.
Mr Edwards denies murdering Sylvia Smith, 59, on 7 May.
Mrs Smith's daughter, Samantha, had been in a long-term relationship with him since 2000, the court heard.
'Devastating combination'
Opening the case against Mr Edwards at Birmingham Crown Court, prosecutor Timothy Spencer QC said the body was found at her home in Erdington when her daughter returned home from work at about 1730 BST on 7 May.
The couple had met at Birmingham's Longbridge car plant, the court heard, but the relationship eventually broke down and Miss Smith, 36, left Mr Edwards in April to move back to her mother's home in Mere Road.
She later cancelled their wedding, which had been planned for August, after Mr Edwards threatened to commit suicide, the court was told.
Mr Spencer said: "It is the break-up of the relationship between him and Samantha, and more particularly, the aftermath of that break-up which lies at the heart of the killing of Sylvia Smith."
'Carried on'
It is alleged the delivery driver went to the victim's home in a lorry belonging to his employer and was let into the property by Mrs Smith.
Outlining the injuries suffered by Mrs Smith, Mr Spencer added: "There was a devastating combination of knife injury and blunt force injury from fist, foot or both."
Mr Edwards, the Crown claims, committed the attack some time before 0830 BST, leaving Mrs Smith dying in a pool of blood.
Mr Spencer told the jury: "In the meantime the defendant carried on with the pretence that it was an ordinary working day, effectively attempting to construct a convincing alibi."
The trial, which is expected to last for two weeks, was adjourned until Tuesday.