Northumbria police officer guilty of sex attacks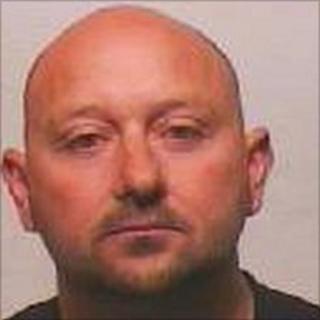 A Northumbria Police officer has been convicted of two charges of rape and three indecent assaults involving vulnerable women he met while on duty.
Pc Stephen Mitchell, from Glasgow, had earlier been convicted of six counts of misconduct in a public office, but cleared of other offences.
The 42-year-old was remanded in custody and will be sentenced on 11 January.
Northumbria Police apologised for failings over his recruitment and after concerns were raised over his conduct.
A spokeman said that Mitchell would be subject to an internal disciplinary process, which would probably result in his sacking.
During verdicts given over three days, Mitchell was cleared of nine counts of misconduct in public office, three of indecent assault and three of rape.
The final verdicts on Wednesday came on the fifth day of deliberations by the jury after a five-week trial.
The prosecution said Mitchell had targeted vulnerable women including heroin addicts and shoplifters by offering to help them while they were in custody at Newcastle's Pilgrim Street police station and then asking for sexual favours.
Mitchell denied all the charges and claimed the 16 women who made complaints about his behaviour were liars.
He claimed they colluded against him after a rumour made by one claimant was picked up by others in a close-knit criminal fraternity.
During his trial, it emerged that the force had disciplined him when it was discovered he had sex with a woman he had met as part of his duties, but Mitchell was not dismissed for the offence.
A year earlier, he was also disciplined for looking up his wife's new friends on the force computer after the couple had separated. He was fined three days' wages.
Mitchell was also accused of a serious sexual offence while he was still in the Army.
The case went to court in Edinburgh but was not put before a jury and he was never convicted, nor was this revealed when he applied to join Northumbria Police.
Each of the guilty verdicts was returned by a majority of 10 to two jurors, after 23 hours and 23 minutes of deliberation.
'Sexual predator'
Mr Justice Wilkie said he wanted to see psychiatric reports, but was considering imposing an indeterminate sentence to protect the public.
The judge praised the police for the "patient and professional way in which they investigated the case and coaxed these very damaged women to give their evidence in court".
He added: "It's of the highest importance that when such people do make complaints of ill-treatment which are well-founded that they are taken seriously and properly investigated."
The Independent Police Complaints Commission and Northumbria Police's Professional Standards Department carried out the investigation into Mitchell.
IPCC commissioner Nicholas Long said: "Stephen Mitchell was a sexual predator who used the cover of a police uniform to assault vulnerable women.
"He abused a position of power for his own twisted sexual gratification. His behaviour damaged the lives of so many women."
Temporary Deputy Chief Constable Jim Campbell described Mitchell as "evil and manipulative", and apologised to everyone who has been subject to "criminal or inappropriate behaviour by him during his time as a serving officer".
He said: "We acknowledge that this investigation has highlighted some failings within Northumbria Police at both at the recruitment stage and when subsequent allegations were made during Mitchell's service with the force.
"Mitchell failed to disclose information when he was appointed that would actually have prevented him from being appointed as a Northumbria Police police officer.
"He was also subject to investigations following complaints by three women about his conduct and criminality.
"Each investigation was conducted independently and based on the available evidence there wasn't a strong enough case to prosecute.
"I can only seek to reassure you that our systems and processes, particularly those relating to carrying out background checks on potential recruits and investigating potential wrong-doing, are significantly more thorough and robust than when Mitchell was originally recruited and the original allegations investigated."