Film funding body Screen East in liquidation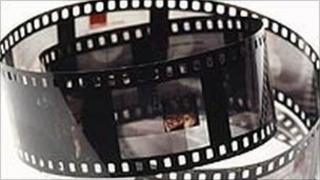 The regional funding body for film in the East of England has gone into liquidation, it has been revealed.
In September the Norwich and Watford-based Screen East went insolvent. It is understood to have had assets of about £4m and debts of about £4.5m.
Now the UK Film Council website reports that anyone owed money by Screen East should contact the liquidator Michael Gregson, of Bulley Davey, Peterborough.
Mr Gregson said Screen East's employees had been made redundant in September.
"The liquidation was in October. It is very difficult to give any time scale. Clearly a lot needs to be looked into," he said.
'Financial irregularities'
Mr Gregson said a statement would be made to creditors in autumn next year.
In September the chief executive of Screen East, Laurie Hayward, confirmed Norfolk Constabulary was investigating "some financial irregularities" at Screen East.
Its finance manager, Melvin Welton, was arrested and bailed by police.
The agency was funded by the UK Film Council and the East of England Development Agency (EEDA).
The UK Film Council said in a statement: "Screen East is not part of the UK Film Council's group of companies, so any questions about Screen East should be directed to the liquidator.
"The UK Film Council is concerned about these developments and the possible impact they may have on film in the East of England.
"While we are unable to comment further at this time, the UK Film Council is working to assess and, as far as possible, minimise the effect of Screen East's closure on film activity in the region."