North West England patients' A&E misuse costing £79m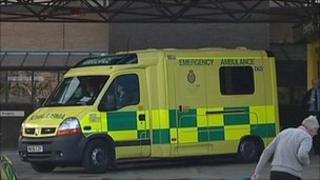 Unnecessary visits to hospital accident and emergency (A&E) departments in the North West cost the NHS £79.25m every year, figures show.
NHS North West said that one in four people who attend A&E do not have life-threatening or emergency conditions - and the figures are rising annually.
Many are visiting with coughs, colds, backache and upset stomachs, it said.
The authority said the cash could fund 752 GPs in the region and urged people to think carefully before attending.
NHS North West, the Strategic Health Authority (SHA) for the region, has launched a campaign called Choose Well to re-educate people about selecting the right service.
Officials said that alternatives such as walk-in centres and minor injuries units were often the better option.
A spokesperson said: "The figures are alarming. It seems that people are forgetting the purpose of A&E departments.
"I think that we need to get back to the message that A&E departments are for life-threatening and emergency conditions, such as heart attacks, strokes, breathing problems and serious accidents.
"We need to make sure we can concentrate on helping these emergency cases.
"A&E teams are faced with having to deal with cases such as coughs and colds, backache and upset stomachs on a daily basis - conditions that could be dealt with through a trip to the High Street chemist."
The number of people using A&E services in 2009-10 increased by 177,000 from the previous year, NHS North West figures show.