Arrests after Southampton versus Bournemouth game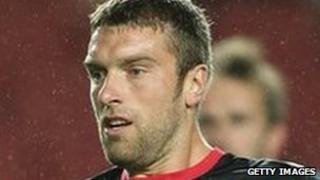 Six people were arrested after Southampton's home match against local rivals Bournemouth on Saturday.
They were held by police on suspicion of public order offences after fans clashed following the end of the League One encounter.
Police said five people were ejected from the St Mary's ground during the match, which Southampton won 2-0.
Two penalties from Rickie Lambert decided the first league meeting between the rivals for 50 years.
Police have asked anyone with information about violence during or after the game to come forward.