Carer jailed for defrauding Worcester man of £300,000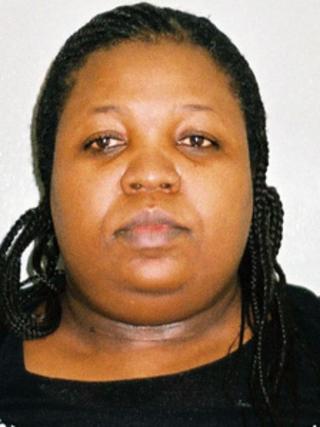 A carer who defrauded an elderly man of about £300,000 has been jailed.
Nozizwe Mlotshwa, 45, of Manchester, abused her position as carer to Worcester widower Dennis Breakwell, 81.
Mlotshwa, of Carstairs Close, was convicted of three counts of fraud in August. She was jailed for two-and-half years at Worcester Crown Court.
Police said she put herself in a positron of trust and "callously stripped" him of his estate after he signed over his house and savings.
Solicitors became suspicious when they found Mr Breakwell had no money when he died in October 2008.
Bank statements showed regular payments had been made to Mlotshwa, a former care agency worker, who had persuaded Mr Breakwell to pay her directly to be his carer after he suffered a stroke.
'Meticulous man'
Det Con Julie Williams, who led the 20-month investigation, said Zimbabwe-born Mlotshwa established herself into a position of trust in an "astonishingly short space of time" and on one occasion wrote herself a cheque for £75,000.
"The 44-year-old deliberately targeted elderly and vulnerable Dennis Breakwell - a Worcester man living alone and many miles from his relatives - and calculatingly and callously stripped him of all but a very small part of his substantial assets," she said.
The case came to trial after the executors of Mr Breakwell's estate noticed all his financial paperwork was missing after his death.
The retired civil servant from Geneva Close, Northwick, had employed Harrison Clark Solicitors when his wife died in 1996.
Dawn Oliver, from the law firm, said after Mlotshwa's conviction, he had been a "very meticulous man" whose finances were kept in order.
"It came as quite a surprise to see that he didn't own his house any more and he didn't have any money left," she said.