The fake dentist who duped hospitals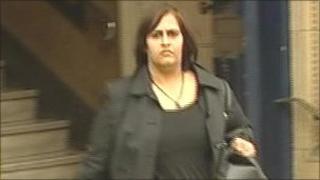 For nine years Vinisha Sharma managed to dupe NHS hospitals across England that she was capable of working as a senior house officer.
Dentists working in hospitals take on the more difficult cases that cannot be done in the community. She would have operated on patients whilst supervised.
On Wednesday, Sharma, 37, of Honeybourne Way, Willenhall, West Midlands, admitted forging qualifications and earning £230,000 by deception.
She admitted one count of using a forged degree and four counts of obtaining a pecuniary advantage.
Sharma also admitted a charge of fraud by false representation relating to the Queen Victoria Hospital in East Grinstead.
The case at Wolverhampton Crown Court was adjourned for pre-sentence reports.
Ms Sharma moved around England on annual contracts and worked in Wolverhampton and Burton-upon-Trent, in Staffordshire, before moving south to Southend and Basildon in Essex, Peterborough and Stamford, and finally East Grinstead in West Sussex.
'Strict system'
Prosecutors said her past only caught up with her when a consultant, Patrick Magennis, who first raised clinical worries back in 2003, contacted the Queen Victoria Hospital in East Grinstead in 2008 after he was concerned about her qualifications.
Mr Magennis had been worried in 2003 about her fitness to practice without very close supervision due to her lack of skills and knowledge, exacerbated by her conduct and lack of veracity.
The General Dental Council fitness to practise panel had closed the case in 2004 without discovering her deception.
The GDC said that cases like that of Sharma were extremely uncommon.
It said this was the only case of dentists falsifying their qualification that had been brought to its attention by the Counter Fraud Service in the past five years.
The GDC said: "We have a strict system in place for registration which includes potential registrants providing character references and a series of certified documents - including a certified copy of a passport and dental degree or diploma.
"These checks are in place to ensure public safety.
"The GDC's registration process is robust and if any questions are raised over the authenticity of documents provided, we would seek further clarification from the issuing authority or use agencies."
'Real confidence'
In 2007 Sharma tried to gain full registration with the GDC.
This was a paper exercise, but it was turned down because she did not appear to have the requisite knowledge and skill for full registration as a dentist.
However, she managed to carry on working due to her temporary registration. This included operating on people under supervision.
She appealed this decision and it was turned down in April 2008, but her fraud again was not discovered.
Eddie Crouch, from the Birmingham Local Dental Committee, said this case should be of concern
He said: "I think it's important that the General Dental Council carry out the specific checks on dentists who come into this country to work to ensure that they are adequately trained and adequately qualified.
"[That is] so that patients have real confidence in the dentists that they are seeing for their treatment."
Sharma told investigators that she had "never had any complaints" from her patients.
She said: "Invasive surgery is not something that you can teach yourself out of a book."
The extent of Sharma's self-delusion was shown even in her Mercedes car registration plate.
The BDS - Bachelor of Dental Surgery - is a basic dentist's qualification, and was also reflected in the number plate - V111 BDS.