Frustration over hoax 999 calls in the South East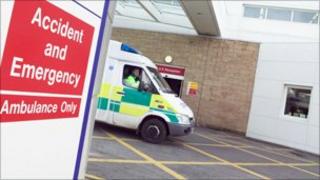 Thousands of inappropriate or hoax calls are being made to an ambulance service, figures have revealed.
South East Coast Ambulance Trust received a total of about 4,000 hoax or abandoned calls at its Sussex control centre from April 2009 to July 2010.
It said abandoned calls include people hanging up or making calls from a phone box to report non-existing accidents.
A spokeswoman said the control centre received a total of 334,000 calls over the same period.
'Enormous frustration'
She said: "The vast majority of calls are genuine or made in good faith and the trust treats all calls seriously.
"However, on occasions we receive a call and dispatch an ambulance where there is either nobody at the scene or the person at the address denies making the call."
She said the number of abandoned calls included people who witness an accident but the patient leaves before paramedics arrive.
Jo Webber, the director of the Ambulance Service Network, said hoax calls were the cause of "enormous frustration" and a waste of taxpayers' money.