Former County Durham house master cleared of sex abuse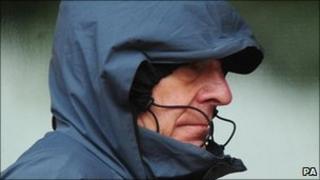 A former County Durham school house master has been cleared of sexual abuse charges after a judge concluded police handling the case acted improperly.
Rod Ryall, 68, of Wheatley Drive, Mirfield, West Yorkshire, had denied 10 counts of indecent assault on three children in the 1960s and 1970s.
The judge hearing the case directed jurors to return not guilty verdicts amid criticism of Durham Police.
The force defended its role, insisting trained detectives had been involved.
Mr Ryall was alleged to have abused two teenage pupils at Aycliffe Approved School, in County Durham, in the 1960s.
He was also accused of molesting a nine-year-old cub scout in the mid-1970s when he was director of social services in Calderdale, West Yorkshire.
Specialist detectives
But Mr Ryall's barrister, Tania Griffiths QC, said the complainants had used knowledge of sex offence convictions from 1988 to "jump on a bandwagon" to win compensation.
She branded the latest investigation as a "witch hunt" and a farce from start to finish.
The force said sex abuse cases were dealt with by trained detectives but it pledged to look into the way the case was handled.
A spokesman said: "Allegations of historic sex abuse are always handled by specialist detectives who are trained to deal with such matters, and charges can only be brought once certain criteria have been met.
"However, in the light of the case being discontinued we will discuss with our colleagues from the CPS whether there are any learning points to be taken on board."
Mr Ryall had described the charges made against him as "complete and utter rubbish".
Compensation claims
Directing the jury of eight women and four men to return not guilty verdicts after they heard two weeks of evidence, Judge George Moorhouse said it had been impossible for Mr Ryall to receive a fair trial.
He said: "It is clear that the officers conducting the investigation have not conducted themselves in a proper way."
He said an internet search using the keywords 'Ryall 2010' had produced 16,700 hits, including one directing browsers to a Leeds solicitors' website inviting people to make compensation claims against Mr Ryall.
The jury was told that Mr Ryall, who graduated from both Oxford and Cambridge universities, had previous convictions for abusing young people.
In 1988, at Leeds Crown Court, he admitted four offences of indecent assault, two of gross indecency and a serious sexual assault charge.