Kent and Sussex coastline to get more protection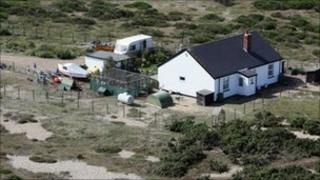 Areas of natural beauty along the Kent and Sussex coast should be given greater legal protection, experts have said.
Natural England said it had carried out tests of the natural habitats at Dungeness, Romney Marsh and Rye Bay.
The advisory body said evidence suggested a larger area should qualify for protection under conservation law.
The beaches and marshland are home to vast numbers of birds, invertebrates and important populations of plants.
Much of the area has been designated a Site of Special Scientific Interest (SSSI), a Special Area of Conservation (SAC) and a Special Protection Area (SPA).
Natural England has now started a three-month consultation on plans to extend the protected area.
Following the consultation, its proposals will be submitted to the government and the European Commission