'Radical' police plans criticised by Cheshire authority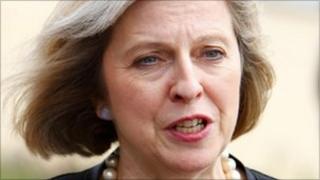 Cheshire Police Authority has criticised plans to introduce elected police and crime commissioners.
Home Secretary Theresa May wants to scrap police authorities - which currently govern police forces - in favour of the commissioners.
They would be elected by the public every four years, from 2012.
Ainsley Arnold, vice chairman of Cheshire Police Authority, said it was "not the time to introduce such radical and untested changes to policing".
He said the plans came "on the back of a sustained fall in crime and difficult financial scenario already facing the police service".
"The service should focus on policing not polls," he added.
The authority said it feared the move would lead to policing being politicised.
It also said one individual would not be able to represent more than one million people.
'Too bureaucratic'
The election would cost an estimated £1.2m - the equivalent to 48 new officers' pay, the authority said.
The plans were announced in a Home Office consultation paper - Policing in the 21st Century - in July.
Unveiling the paper, the home secretary said the police had "become too bureaucratic, too much accountable to Whitehall, rather than to the people they're serving".
Cheshire Police Authority said it welcomed some of the other proposals, including a return to "commonsense policing" and a promise to relax barriers which stop forces collaborating.
It claims it has saved more than £47m in the last eight years.
Mr Arnold urged people to comment on the proposals before the consultation deadline on 20 September.