Ex-school master on sex charges at Teesside Court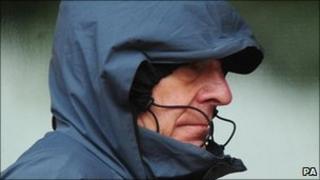 A former County Durham school house master who went on to become a director of social services has denied series of sex offences against boys.
Rod Ryall, 68, appeared at Teesside Crown Court charged with 10 counts of indecent assault on three alleged victims during the 1960s and 1970s.
In 1988 he pleaded guilty to a string of sexual offences on boys aged 14 to 17, the jury heard on Tuesday.
Mr Ryall, of Wheatley Drive, Mirfield, West Yorkshire, denies all 10 charges.
Adrian Dent, prosecuting, said the victims of the offences Mr Ryall admitted in 1988, at Leeds Crown Court, had no link with his work.
In the mid 1960s, he became a housemaster at Newton Aycliffe Approved School which took boys who had committed criminal offences.
The prosecution alleges he sexually abused two pupils during his time there.
One of the alleged victims first went to police in 2000 and Mr Ryall was interviewed but not charged.
Last year a second accuser also made a complaint and Mr Ryall was re-arrested.
After leaving the school, Mr Ryall worked in the midlands and Southampton before becoming deputy director of Calderdale Social Services in West Yorkshire in 1974, the court heard.
He was promoted to director soon after and at the same time led a scout group in the area.
One former cub scout saw Mr Ryall's photograph in a newspaper last September and made a complaint to West Yorkshire Police, the court heard.
The case is expected to last three weeks.