Surrey rogue trader jailed for defrauding elderly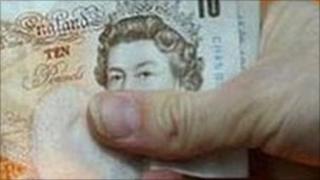 A rogue trader has been jailed for more than five years in what is thought to be the longest term handed out for a trading standards prosecution.
Mark Cooper, 44, of Dunsfold, took £143,000 from elderly people across Surrey, Sussex and Hampshire, Guildford Crown Court was told.
He admitted 15 counts of fraud and three of money-laundering and was jailed for five years and three months.
He cold-called people and talked them into having work done, the court heard.
One 82-year-old woman in Ewhurst, East Sussex, handed over £78,000 over six months for driveway repairs that a surveyor said were worthless.
And another woman, aged 88, from Cobham in Surrey, paid £59,000 over 11 months for roof repairs worth only £3,500.
Cooper, of Lydia Park, would cold-call the pensioners and persuade them to have work done which they did not need or was substandard, the court heard.
Surrey Trading Standards team leader Steve Playle said: "His usual modus operandi was to say his father had carried out work at the address some time ago and he was checking the work.
"Once he got his victims' trust he made up excuses to carry out work that was not needed or that was substandard.
"He would then find more and more excuses to go back and take more money.
"He was aggressive and bamboozled them and many of the victims said they felt frightened by him."
He added: "Mr Cooper preyed on the elderly and he groomed them over months and he relentlessly exploited them while he had no skills as a maintenance man.
"We think it's the record jail term in the UK for a trading standards prosecution."
The judge ordered 12 other charges to remain on file.