Young children 'granted' guns, MPs told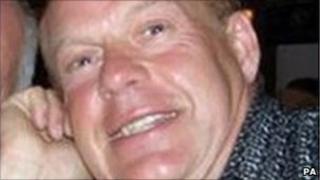 Children are being granted firearms licences because the UK's gun laws are a "mess", MPs have been told.
The Home Affairs Select Committee is trying to decide whether gun laws are adequate following shootings carried out on Tyneside and in Cumbria.
The British Association of Shooting and Conservation (Basc) told the hearing current laws were unclear.
Taxi driver Derrick Bird shot 12 people dead in Cumbria in June, and Raoul Moat killed a man in Gateshead in July.
About 1,000 youngsters under the age of 18, including children as young as 10, have a licence, but are not allowed to use guns unsupervised until they are 15, the MPs heard at the hearing on Tuesday.
'Reactive measures'
Asked about the state of current gun laws, Basc director of firearms, Bill Harriman, said: "It's very complicated and it's a mess."
He said nearly all British gun laws were introduced as reactive measures in response to shootings.
"In our view that does not make good legislation," he said.
The committee is looking at the extent legally-owned weapons are used by criminals and is hearing from shooting organisations.
Bird, a licensed gun owner, killed 12 people and wounded 11 as he drove 45 miles area from Whitehaven to Boot on 2 June.
It later emerged he was licensed to own a shotgun and had a previous criminal conviction.
Moat wounded his ex-girlfriend Sam Stobbart and killed her new partner Chris Brown.
Nearly 575,000 people in the UK legally own a shotgun and more than 130,000 own a firearm, according to the latest figures.
Geoff Doe, of the National Rifle Association, told the hearing that UK laws are "very difficult to interpret".
He said: "It would be useful to have a single document that we all understand."