Norwich City's Grant Holt gets six-month driving ban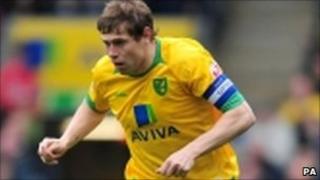 A Championship footballer found guilty of a motoring offence has been given a six-month driving ban.
Norwich City striker Grant Holt had denied failing to give the identity of the driver of a car allegedly speeding near Whitchurch, Shropshire, last year.
He was found guilty at an earlier hearing in Market Drayton in August.
Holt, of Carlisle, was disqualified under the totting up procedure after being given six penalty points.
He was also ordered to pay a £600 fine and £400 costs.
The charge related to failing to provide West Mercia Police with information relating to a Peugeot 307 in May 2009.
Holt has also played for Rochdale, Nottingham Forest and Sheffield Wednesday.