Liverpool airport pair not charged over dead man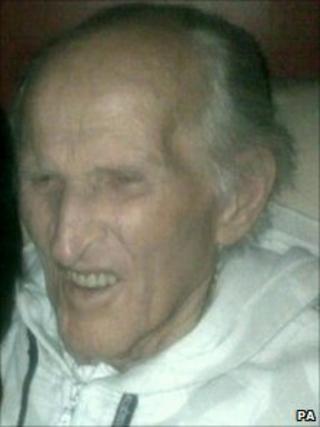 Two women who were arrested after trying to take a dead relative on to a plane will not face charges.
Gitta Jarant and her daughter, Anke Anusic, were arrested at Liverpool John Lennon Airport in April when it emerged Curt Willi Jarant, 91, was dead.
The women - his widow and stepdaughter - protested their innocence and said they thought he was asleep.
The Crown Prosecution Service (CPS) said they had insufficient evidence with which to charge the pair.
Mr Jarant, known as Willi, was wearing sunglasses in a wheelchair when staff checked his pulse and found no signs of life.
He had been taken by taxi to the airport from their home in Oldham, Greater Manchester, by Mrs Jarant, 66, and 41-year-old Mrs Anusic.
The family, who are German nationals, had been waiting to board a flight to Berlin.
Although the pair insisted he was alive, a pathologist called out to examine the body concluded he had been dead for up to 36 hours.
The women were subsequently arrested on suspicion of failing to give notification of death.
However, subsequent examinations suggested he had died up to 12 hours before his presentation at the check-in desk.
Martin Hill, reviewing lawyer for the Crown Prosecution Service (CPS), said: "Having carefully reviewed a file of evidence presented to me by police, I have concluded that there is insufficient evidence to bring any charges in relation to the death of Kurt Willi Jarrant."
When interviewed by the BBC in April, Ms Anusic said: "He was alive. He was pale but he wasn't dead."
"A dead person you cannot carry to Germany, there are too many people checking and security."