Thames Valley's 'most wanted' posted on website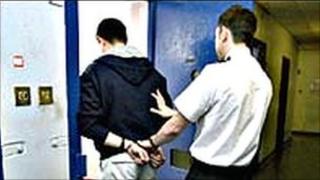 A website, aimed at tracking down Thames Valley's most wanted crime suspects, has been launched.
People accessing the site pages, set up by the charity Crimestoppers, will be able to view pictures, E-fits and CCTV footage of people wanted by police.
The online gallery of the region's most wanted is based at www.crimestoppers-uk.org/thamesvalley.
Since it was started in 2005, the national Most Wanted site has been linked with more than 900 arrests.
Anonymous tip-offs
John Gamon, chairman of Thames Valley Crimestoppers, said: "I am delighted that the Most Wanted website is now going to feature criminals wanted in the Thames Valley area.
"It offers the public another opportunity to take a stand against crime.
"It not only helps locate criminals who have 'gone to ground' but also identifies people previously unknown to the police."
Det Ch Insp Ray Howard, head of Thames Valley Police's intelligence bureau, said: "The invaluable work of Crimestoppers, and in particular the impact of Most Wanted, shows how important anonymous intelligence is in helping to solve crimes.
"Often members of the public hold crucial information that can bring serious offenders to justice, and Crimestoppers and Most Wanted give them a mechanism to share that information and allow us to act on it."