Rural West Midland's public sector job cuts warning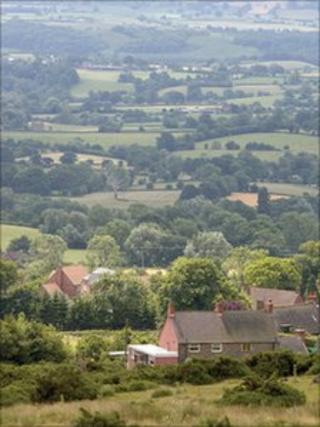 Public sector unemployment could affect one in four people living in rural areas of the West Midlands region, a development agency has said.
The situation could be made worse by a shortage of alternative work in those areas, Advantage West Midlands said.
It said 80% of the West Midlands region was in a rural area and home to about 35% of the region's population.
The agency has published its findings in a document called the Rural evidence base 2010.
In June the Office for Budget Responsibility said it expected 600,000 jobs to be lost in the public sector across the UK in the next six years.
In a random snapshot of the region Advantage West Midlands said 43% of people in Wem, Shropshire, 35% of people in Bromyard, Herefordshire and 33% of the population in Pershore, Worcestershire, were employed in the public sector.
Mark Pearce, the agency's corporate director of economic regeneration, said: "Rural areas are important to our economy. More than a third of our residents live in rural areas and contribute a third of the region's economic outputs.
"Rural areas face significant challenges of low wages, high levels of public sector employment, poor broadband availability and affordable housing. Future regeneration of rural areas will need to address these issues."