Man jailed for £250m plot to 'sell' London Ritz Hotel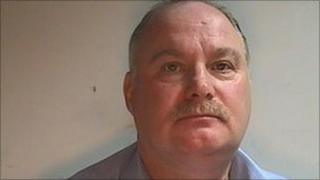 A jobless lorry driver who pulled off an "elaborate and outrageous scam" to sell London's Ritz Hotel for £250m has been jailed for five years.
Anthony Lee, 49, of Beal, North Yorkshire, found victims who were interested in the hotel in Piccadilly and duped them into handing over £1m.
He was convicted earlier this month of obtaining the money by deception.
Southwark Crown Court heard that he pretended to be a close friend of the hotel owners, the Barclay brothers.
Sentencing him, Judge Stephen Robbins said: "You were found guilty by a jury of this elaborate and outrageous scam, purporting to sell the Ritz Hotel, thereby obtaining £1m from your victim."
Jurors heard that Lee was at the heart of the con which was based on "one great big lie".
He convinced potential buyer Terence Collins that he was a "close friend and associate" of the reclusive billionaire Barclay brothers who own the prestigious hotel.
But Sir Frederick and Sir David Barclay had never heard of Lee and were completely unaware he was claiming to be able to sell the landmark building.
'Reputations ruined'
Mr Collins turned to Dutch billionaire financier Marcus Boekhoorn to finance the £1m payment in December 2006, telling him the owners had "secretive reasons" for selling the property through a third party.
But the sale never happened, the promised paperwork never materialised and the money was never returned, the jury heard.
In court, Lee claimed the £1m payment related to a separate property deal he had with Mr Collins.
And Mr Collins had agreed to refer to the payment as an introductory fee for a deal in Flaxby, North Yorkshire, "for accounting reasons".
However Mr Boekhoorn, whose money it was, had never heard anything about this arrangement, the court was told.
The judge said: "This con or scam or sting was probably motivated by your mistaken belief that Terry Collins had deprived you of another potentially lucrative property deal and it may be that this offence was done out of revenge."
Det Sgt Ridler, who led the two-year investigation for North Yorkshire Police and received a judicial commendation from the judge, said Lee's actions had not been "victimless".
"It was well-planned, it was well thought out and there were victims," he said. "Reputations were ruined."
After the four-week trial, Patrick Dolan, of Philip Lane, Tottenham, north London, was cleared of a conspiracy charge.
Solicitor Conn Farrell, 57, from Aldershot, Hampshire, was also cleared of trying to fraudulently sell the hotel.