New Durham fire station opens its doors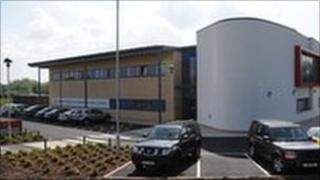 A new fire station has opened in Durham for the first time in 12 years.
The new building, at Fylands Bridge, Bishop Auckland, replaces the station on Watling Road, which opened in 1955.
As well as two fire engines, the new station is home to the Swift Water Rescue Boat which covers County Durham and Darlington.
It also boasts a four-storey training tower and multi-media room where local people and voluntary groups can receive community safety advice.
Susan Johnson, chief executive of County Durham and Darlington Fire and Rescue Service, said: "The new community fire station provides a fantastic working environment for our firefighters.
"It provides them with the latest training facilities to ensure they are equipped to deal with the many hazards they face when they are responding to emergencies."