Hosepipes in action despite ban across North West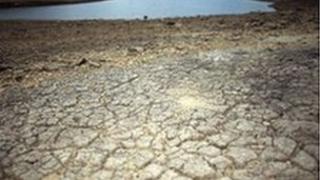 A water company has sent out 90 letters warning people against using hosepipes after a ban was introduced across the North West.
United Utilities said they acted after reports from residents and their own staff reporting households seen flouting the ban.
The ban is in place as the region suffers its worst drought since 1929.
The water company said people flouting the ban could be fined £1,000. The last such ban was introduced 15 years ago.
Even though there has been a substantial amount of rainfall in the past couple of days, United Utilities said more sustained rainfall is needed.
"This welcome rain is starting to re-wet the ground that has completely dried out due to the very low rainfall in the past seven months - more rain is needed to fully re-wet the ground.
"We will then see the rainfall running off into reservoirs rather than just been soaked up by the parched the soils and moorland vegetation.
"There has been more rainfall in Cumbria than elsewhere. This has raised lake levels and river flows sufficiently to enable pumping to re-start at our pumping stations at Lakes Windermere and Ullswater for the first time since Easter.
"We are monitoring the reservoir levels on a daily basis and we will lift the hosepipe ban as soon as levels recover back towards normal."
The temporary ban covers Lancashire, Greater Manchester, Merseyside, some parts of Chshire and some parts of Cumbria.
Those who flout it will first receive a warning letter, then a visit from a United Utilities employee explaining the importance of conserving water and if they disregard the advice they will be issued with a £1,000 fine.