Chris Pincher MP seeking medical support after groping claim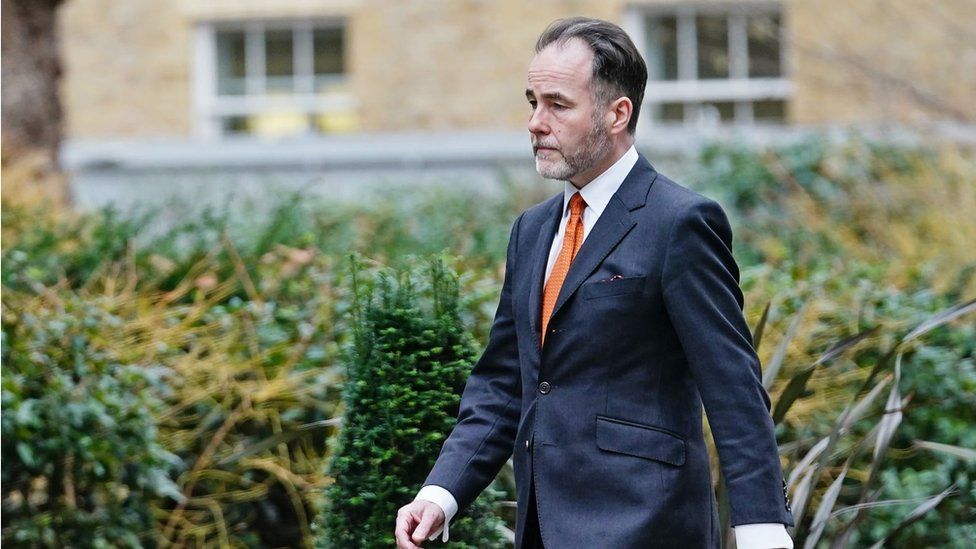 Chris Pincher, who was suspended as a Conservative MP after being accused of groping two men, has said he is seeking "professional medical support".
In a statement, the Tamworth MP said he was "truly sorry for the upset I caused" and would co-operate fully with an inquiry into his behaviour.
He also said he "respected" Boris Johnson's decision to suspend him.
He was suspended as a Conservative MP a day later after being reported to Parliament's behaviour watchdog.
Witnesses told the BBC he had been seen "extremely drunk" at the Carlton Club, the Conservative Party members' club, in London.
Mr Pincher said: "As I told the prime minister, I drank far too much on Wednesday night, embarrassing myself and others, and I am truly sorry for the upset I caused.
"The stresses of the last few days, coming on top of those over the last several months, have made me accept that I will benefit from professional medical support.
"I am in the process of seeking that now, and I hope to be able to return to my constituency duties as soon as possible."
After resigning as deputy chief whip on Thursday, No 10 initially suggested that the prime minister considered the matter closed.
Mr Johnson resisted calls from senior Tory MPs and opposition parties to suspend Mr Pincher, but then did so after he was reported to Parliament's behaviour watchdog. He will now sit in Parliament as an independent.
A government source defended the delay, saying No 10 had acted swiftly after the complaint.
Complaints against MPs are examined by independent investigators, who can make recommendations for further action. If they decide to suspend or expel the MP, this would need to be voted on by MPs.
Mr Pincher previously stood down from the whips' office in 2017, when he was accused of making an unwanted pass at former Olympic rower and Conservative activist Alex Story.
But after an investigation by the party, he was cleared of any breach of its code of conduct.
Whips are MPs who are in charge of party discipline, and who have the job of trying to ensure that all MPs on their side vote with the party line in Parliament.