Charles charity cash donation 'would not happen again'
By Sean Coughlan
Royal correspondent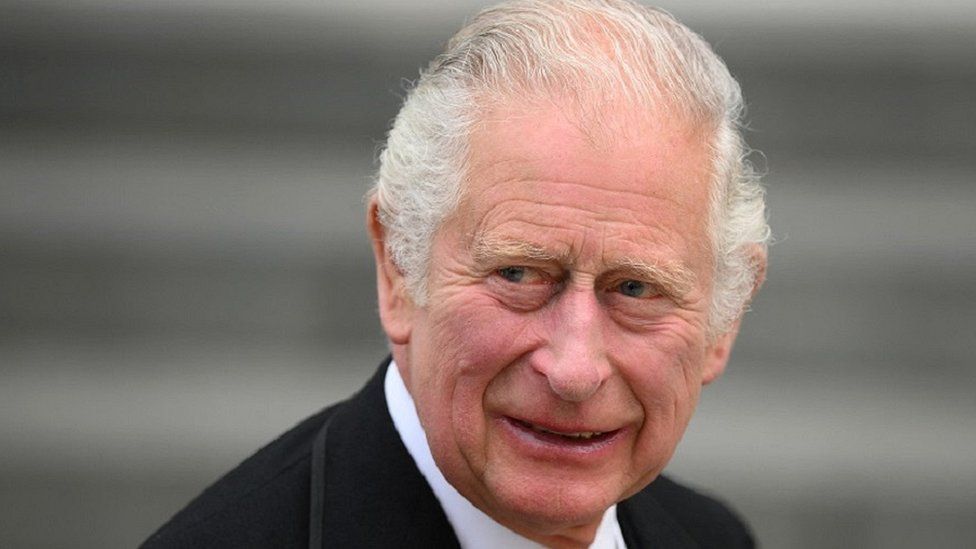 The cash donation accepted by the Prince of Wales for his charity would not happen now, a royal source says.
"That was then, this is now," the source said, following reports Prince Charles had accepted around £2.5m in cash in a suitcase and carrier bags.
"It was passed immediately to his charity and it was his charity who decided to accept the money," said the senior royal source.
The cash was from former Qatari prime minister, Sheikh Hamad bin Jassim.
The Charity Commission earlier this week said it was considering whether it needed to review the donation, with a decision still to be reached.
The Sunday Times had reported that the donations, in three payments, had been made to the Prince of Wales's Charitable Fund between 2011 and 2015.
Questions had been raised about such large donations being made in bank notes, but the senior royal source said that all the necessary checks and auditing processes had been carried out.
"Situations, contexts change over the years," said the royal source. "I can say with certainty that for more than half a decade, this has not happened and it would not happen again."
It's understood the cash was passed to Coutts bank to be given to the Prince of Wales's Charitable Fund, with the charity making the decision to accept it.
This echoes the response of Sir Ian Cheshire, chair of the charity, who had told the BBC that the "optics" of accepting so much cash did not look good, but that at the time it was not uncommon for wealthy people in the Middle Eastern to use large amounts of cash.
The billionaire donor of the cash, Sheikh Hamad, was the prime minister of the wealthy Gulf state of Qatar between 2007 and 2013.
As head of Qatar's sovereign wealth fund, he had been called "the man who bought London" after investments in landmark properties and businesses such as The Shard and Harrods.
There are no rules against making cash donations to charities.
But the Charity Commission has said it will consider the reports about the donations. "We will review the information to determine whether there is any role for the commission in this matter," said a spokeswoman for the charities regulator.
The Prince of Wales's Charitable Fund, one of several charities set up by Prince Charles, is no longer based at Clarence House, having changed address to other commercial premises in central London earlier this year.
Earlier this week, former Liberal Democrat minister Norman Baker called the reported cash payments "grubby and scuzzy".