Met officer 'left out evidence' in UK holidaymaker murder investigation
By Sarah McDermott and Rebecca Vincent
BBC News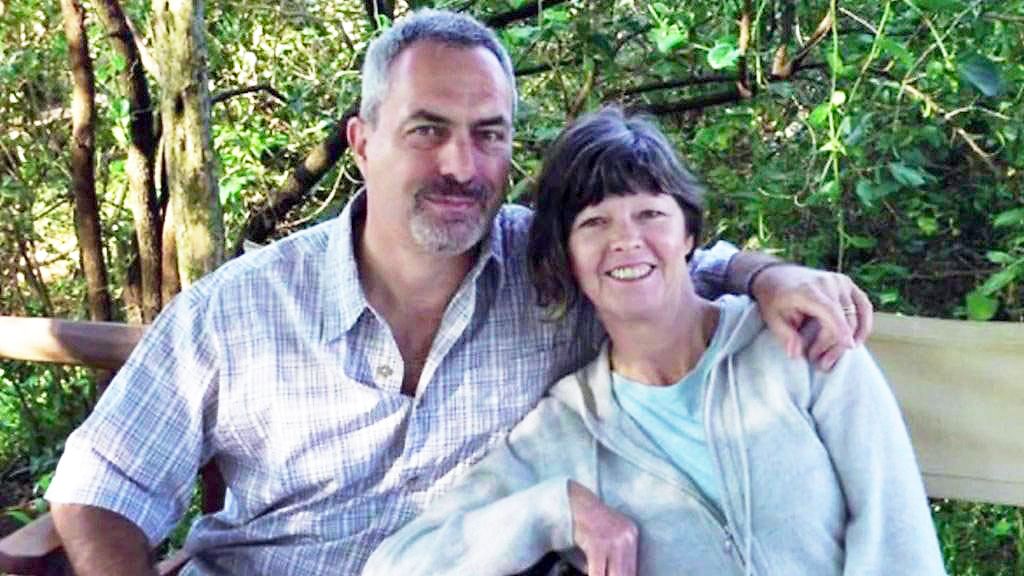 A senior Metropolitan police officer "omitted key forensic evidence" in a trial linked to the murder of a British man and the kidnap of his wife in Kenya, the BBC has learned.
The police watchdog has concluded Neil Hibberd would have a case to answer for gross misconduct had he not retired.
David Tebbutt was killed and his wife Jude taken hostage in 2011.
Mr Hibberd "absolutely disagrees with the findings", his lawyer said.
A Kenyan man, Ali Kololo, was convicted of robbery with violence and sentenced to death. This was later commuted to life imprisonment, and he remains in Mombasa's high-security Shimo La Tewa GK Prison.
Mr Hibberd, the detective chief inspector leading a Scotland Yard counter-terrorism team sent to Kenya to help the investigation, was a key prosecution witness at the trial. His evidence was cited by the magistrate as one of the deciding factors in the father of two's conviction.
But now the Independent Office for Police Conduct (IOPC), which has been investigating the officer's role in the case since June 2018, has confirmed in a statement to the BBC that "had the officer still been serving he would have had a case to answer for gross misconduct".
Gross misconduct could lead to dismissal of a serving officer. Mr Hibberd retired in 2017.
The police watchdog for England and Wales told the BBC the officer's witness statement had "omitted... key forensic evidence", and that he had included details from an account given by Ali Kololo in his own witness statement when he should not have done.
Kenyan police took two accounts from Ali Kololo - the first was taken before Mr Hibberd joined the investigation. Ali Kololo has always alleged that his initial statement was given under torture - a claim rejected by Kenyan authorities.
Mrs Tebbutt told the BBC: "I've always put my faith in the police to do the right thing, but this obviously highlighted that they haven't done the right thing.
"In fact, it highlights that there was some wrongdoings by a senior investigating officer, a senior member of the police force who really should have known better."
Having spent a week on safari in Kenya's Masai Mara game reserve, the couple of more than 30 years had arrived at a secluded resort on the coast, near the Somalian border. But on their first night Mrs Tebbutt awoke to the sound of David struggling with someone in the dark. She was jabbed with the barrel of a rifle and dragged down to the beach.
Her kidnappers held her in Somalia for six months. She was only released after her adult son Olly negotiated a ransom deal.
Mrs Tebbutt says she has tried to move on but "the one thing that is still really unsettling and unsatisfying is that Mr Kololo has been in prison for 10 years and I believe that he is innocent."
She had been led to believe that the case against Ali Kololo - an illiterate woodcutter and honey gatherer - was compelling. She also says she remembers Mr Hibberd telling her at the time that he was going to find the person that killed her husband if it was "the last thing I do".
The justice charity Reprieve, which has been working with Ali Kololo's lawyer Alfred Olaba, told the BBC that evidence given by Mr Hibberd may have contributed to a grave miscarriage of justice.
IOPC documents sent to Reprieve and shared exclusively with the BBC, say: "Having considered Mr Hibberd's seniority and experience and that he was aware of the inconclusive forensic evidence, I [the IOPC decision maker] am of the view that a reasonable tribunal could consider that it is not credible for Mr Hibberd not to have appreciated that this forensic evidence should have been included in his statement and that without it, his statement had the potential to mislead the court."
If a disciplinary panel had found this to be the case, the IOPC document continued, "then it would follow that Mr Hibberd may have failed to act with integrity and in breach of his duties and responsibilities… at a level which I believe could justify dismissal".
Legislation allowing officers in England and Wales to be pursued for gross misconduct after they have retired or resigned was not introduced until eight months after Hibberd retired. As a result, no proceedings can be brought against him, the IOPC says.
Det Ch Supt Dominic Murphy, the Met police's head of operations for counter-terrorism, told the BBC there was "no avenue available" for the force to consider further disciplinary action.
Mrs Tebbutt spoke to the BBC after the IOPC had completed its investigation. She said: "He knows what he's done. They put a man in prison who shouldn't have been put in prison. So, they have to live with that.
"I did believe they would find the killer of David and the people who took me."
Mr Hibberd provided evidence to link Ali Kololo to the crime scene in his formal witness statement and oral evidence in court.
In the original complaint by Reprieve to the Metropolitan Police, which prompted the IOPC investigation, the justice charity said "the only evidence linking Mr Kololo to the scene was the footprints from the tanga shoes. No photographs were ever produced of these prints… they did not fit Mr Kololo when he wore them in court and no forensic evidence has ever been produced to link Mr Kololo to the shoes, or the shoes to the crime scene. Mr Kololo has always denied that the shoes were his."
Reprieve says it discovered new information about the police evidence when an appeal was being prepared against Ali Kololo's conviction.
Documents obtained through a legal challenge against the Met revealed that during Mr Hibberd's investigation, a Scotland Yard footprint expert was asked to compare a photograph of a print found near the crime scene to the shoe allegedly worn by Ali Kololo.
The expert concluded that "he could not specifically include or exclude the left shoe from item 'F' (taken from Ali Babitu Kololo) as being responsible for making the partial shoe mark".
The IOPC says inconclusive evidence was not included in the senior officer's witness statement. Its investigation was completed in November 2021, but the findings have not yet been officially published. The BBC World Service recently interviewed Jude Tebbutt and discovered the status of the investigation when it contacted the IOPC.
The IOPC also looked at whether Mr Hibberd may have committed a criminal offence, and while it said there "may still be a suspicion" that he might have, it would not be appropriate to refer the case to the Crown Prosecution Service (CPS). It said, "there is no realistic prospect of it meeting the CPS evidential standard (that there is sufficient admissible evidence for a realistic prospect of conviction)."
In the years following the Kenyan investigation, Neil Hibberd was promoted from detective chief inspector to detective superintendent. He was awarded the Queen's Police Medal for Distinguished Service in late 2015.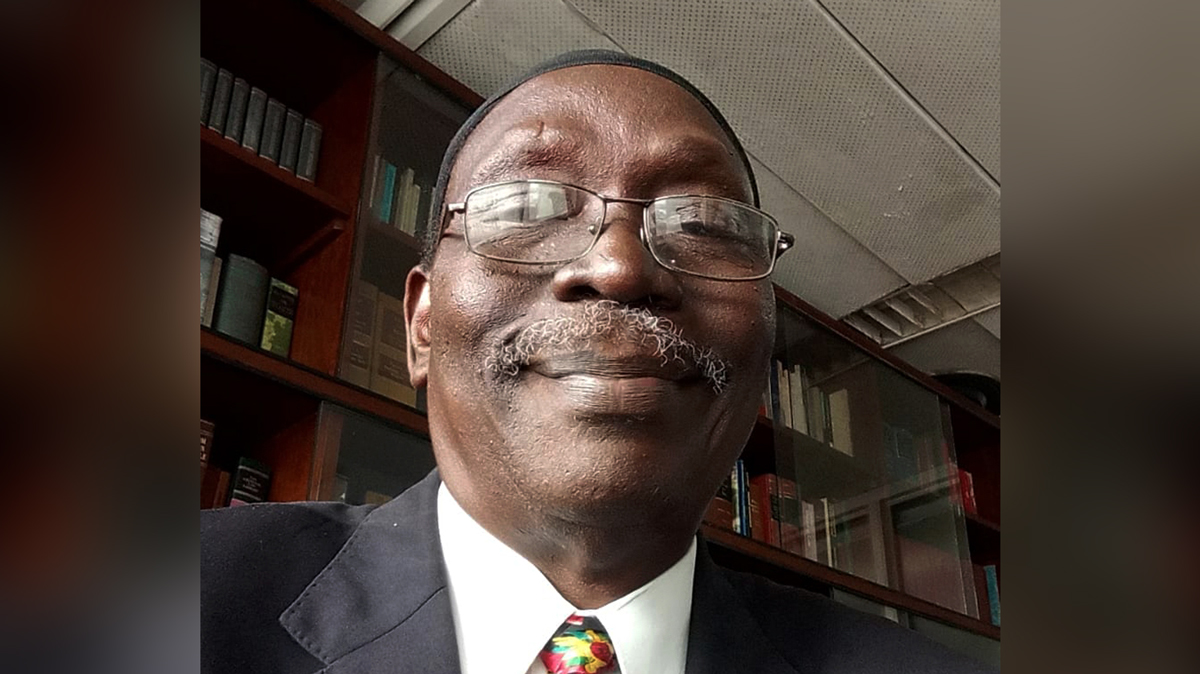 Alfred Olaba
This is just the latest travesty in a case beset by failings and impropriety
At his trial, Ali Kololo did not have a lawyer until after the prosecution had set out its case. Despite speaking no English, he had to cross-examine all of the prosecution witnesses, including Mr Hibberd. He currently relies on his pro bono lawyer, Alfred Olaba, who says Ali Kololo was convicted based on evidence (his first witness statement) he has always said was extracted through torture.
"This is just the latest travesty in a case beset by failings and impropriety," says Mr Olaba.
Reprieve said, "the failings revealed by this [IOPC] investigation could hardly be more serious".
The charity's director of advocacy, Dan Dolan, says Ali Kololo's life was at stake in the trial. "By not revealing the existence of forensic evidence that did not support the prosecution's case, and instead relying upon a torture-tainted 'confession' to pin the blame on Ali Kololo, the senior Scotland Yard detective said to be a 'key witness' may have significantly misled the court."
A spokesman for the Kenyan police, Bruno Shioso, said the claims of torture were "incorrect".
"The matter was professionally and competently investigated by our investigative agencies with regard to human rights respect. No complaint was ever recorded from [Ali Kololo] before our law enforcement and judicial authorities for any violations of rights and liberties."
Mr Shiosa was asked if anyone else had been convicted in relation to the murder and kidnap. "[Ali Kololo] is the only one," he replied. He said there was "no pending investigation" to the best of his knowledge.
The Metropolitan Police Service told the BBC there are now changes to the way they deploy their officers abroad, compared with 2011.
The IOPC investigated additional allegations against Mr Hibberd, but found that these were either outside its jurisdiction, or there was insufficient evidence to support them.
Working with Reprieve, Alfred Olaba is now preparing for hearings at the Kenyan Court of Appeal that he hopes will take place before the end of July. He says he is optimistic that Ali Kololo will walk out a free man.
Eleven years after losing her husband, Jude Tebbutt has told the BBC she believes his killer is still at large.
"The real murderer of David, who can only be one of two men - and I could recognise those men today - they are somewhere, living their lives and they've got no consequences."