Salt and sugar tax for England to be ruled out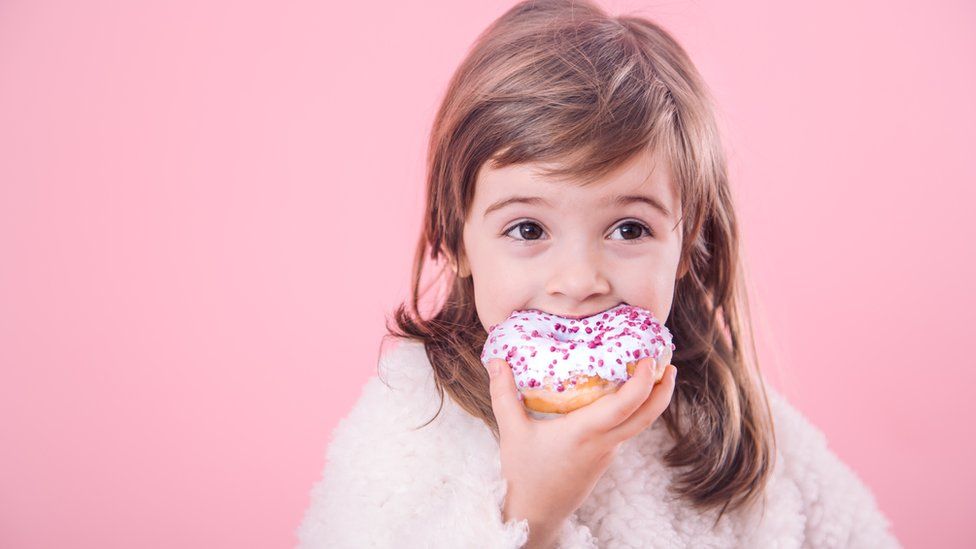 The government is expected to reject proposals to introduce a new salt and sugar tax in England when it announces its food strategy next week.
Monday's policy paper comes after Henry Dimbleby's review recommended taxing salt and sugar used in processed foods, restaurants and catering.
Boris Johnson previously called the proposal "unattractive". But a government source stressed its strategy would promote healthier diets.
Labour said it "failed to deliver".
The government-commissioned independent review of the food system, led by Leon restaurant chain founder Mr Dimbleby last year recommended the tax to incentivise manufacturers to reduce salt and sugar in food to improve people's health.
Mr Dimbleby said money raised should be spent on addressing the inequalities around food, by expanding free school meals, funding holiday activity and food clubs, and providing healthy food to low-income families.
The government is expected to accept many recommendations from Mr Dimbleby's review.
But the prime minister has said he did not want the strategy to impact on "hard-working people".
And BBC political correspondent Jonathan Blake said that amid the rising cost of living and pressure on the prime minister from Conservative MPs to adopt more traditional Conservative policies, ruling out a salt and sugar tax would be no surprise.
Instead the government is expected to say its plan will create a food system aimed at maintaining and increasing production levels where possible, our correspondent said.
The government source said the strategy will also say more research is needed to determine the link between processed food and obesity, adding: "Calorie intake is one of the drivers of obesity, particularly among children.
"Progress has already been made on reformulation and there are various industry-backed initiatives that have shown the power of positive advertising to promote the consumption of healthy food."
It is also expected that schools will be required to publish a food vision on their websites.
Jim McMahon, shadow secretary of state for the environment, food and rural affairs, said a food strategy was "vital" but the government appeared to have "dithered, delayed and now failed to deliver".
He said: "This is nothing more than a statement of vague intentions, not the concrete proposals to tackle the major issues facing our country."