Jeremy Hunt: Global co-operation needed to stop hostage-taking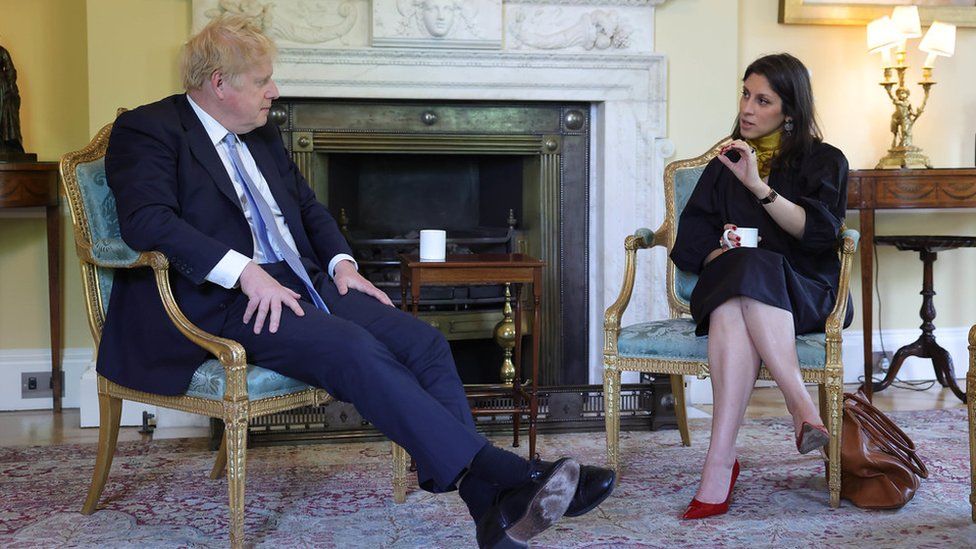 Global co-operation is needed to "stamp out" states taking people hostage, former foreign secretary Jeremy Hunt has said.
Mr Hunt told a foreign affairs committee inquiry into hostage-taking that countries acting jointly, like with Ukraine, would be a deterrent.
He also accused the UK of "diplomatic failure" over a debt owed to Iran from the 1970s.
Mr Hunt, who tried to secure the British-Iranian dual national's release as foreign secretary between 2018-19, said democratic countries would be "very effective" if they acted "in concert" on hostage-taking.
He said: "I think there needs to be an international pact between democracies that says if you take one of our citizens, it's like you're taking all of our citizens.
"We will react as Britain if a Canadian is taken hostage and they will react in the United States if a Brit is taken hostage - so you're not just taking on one country, you're taking on all of us and we're going to act in concert.
"Because I think between us we do have the weight to stamp this out...
"What you have to do is to make sure that anyone thinking of doing this knows the price will be too high."
He suggested it would require a lot of "diplomatic effort" and agreement on how countries would act if a citizen was taken hostage.
Mr Hunt also accused the government of allowing the £400m debt to Iran to "fester" when speaking about Mrs Zaghari-Ratcliffe's detention.
"The real diplomatic failure was allowing this £400m debt to go on for 40 years, " he said.
"There must have been many, many opportunities prior to Nazanin being taken captive that it could have been paid.
"The fact we let it fester on created the opportunities for the Iranians to do this."
Mr Hunt told the committee: "Had I believed it was a ransom payment, very sadly I would not have supported paying it... but I concluded that it wasn't a ransom payment, it was a debt that we owed.
"I think there is a difference between someone kidnapping someone and demanding a ransom payment and hostage diplomacy, which is what Iran was doing where they had a diplomatic disagreement about a debt. It's a narrow line, I fully accept that."
Speaking about the release of dual nationals Mrs Zaghari-Ratcliffe and Anoosheh Ashoori, and the continued detention of Morad Tahbaz, Mr Hunt added: "I don't think the British state can look on the totality of what happened with any pride at all."