Shane Warne: Hurley pays tribute to 'beloved lionheart'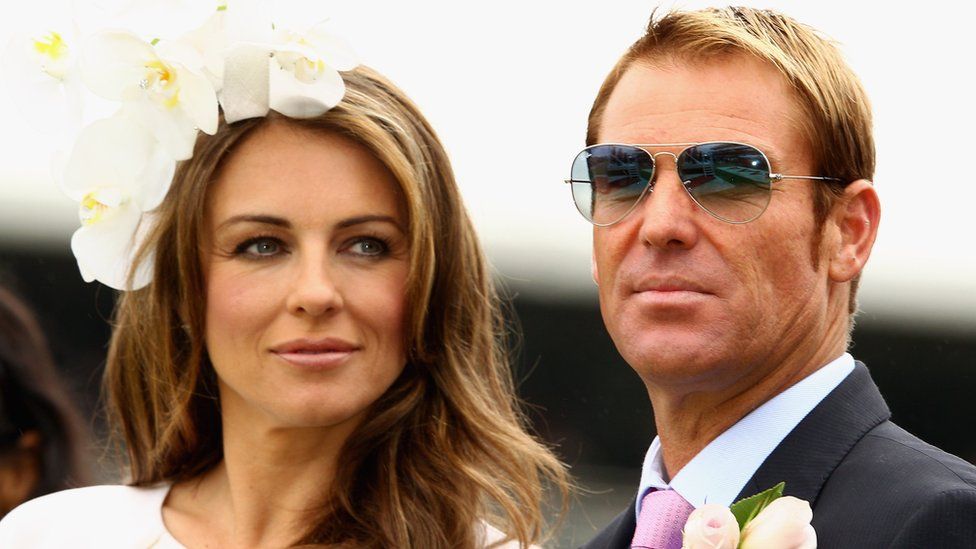 Elizabeth Hurley has paid tribute to former fiance Shane Warne as her "beloved lionheart", after the cricket legend's death aged 52.
The model and actress posted a series of photos of them together, saying: "I feel like the sun has gone behind a cloud forever".
The couple were engaged between 2011 and 2013, with their relationship attracting significant media attention.
Her son also said the Australian was "one of the best men I've ever known".
Damian Hurley, who was aged nine when his mother became engaged to Mr Warne, said on Instagram that he had been "a father figure for most of my formative years", adding that "my heart is broken".
His mother split from the former cricketer in 2013.
Mr Warne, a spin bowler who has been hailed as one of the greatest cricketers of all time, died of a suspected heart attack on Friday at his villa in Thailand.
Celebrity friends of Mr Warne also paid tribute, including Sir Elton John, who said he was "a magical bowler and such fun", calling it "a tragic day for Australian cricket" with former wicketkeeper Rod Marsh dying on the same day.