Covid-19: How do parents feel about vaccinating their children?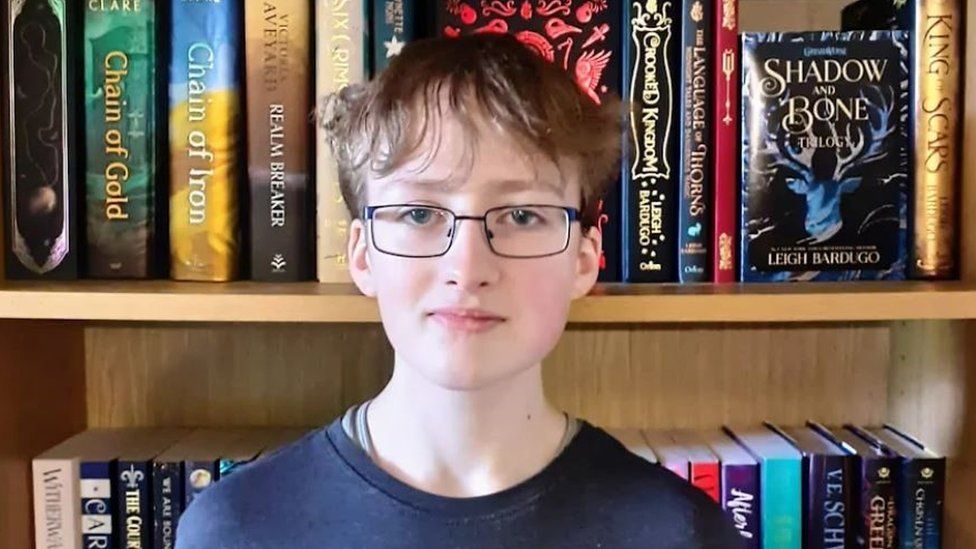 Coronavirus jabs are to be offered to children in the UK between the ages of 12 and 15 as early as next week.
It comes after the UK's four chief medical officers recommended a single dose for this age group on the basis that it would help reduce disruption to their schooling this winter.
England's chief medical officer has described it as a "difficult decision" as younger children are far less likely to become seriously ill with Covid-19 than adults.
So how are parents approaching the issue of whether or not to vaccinate their children?
'We can weigh the risks and benefits'
Shani Walker, from Dumfries and Galloway, said her children were "adamant that as soon as they can have a vaccination they would definitely want to".
The 48-year-old said: "They see older relatives and friends and they know that if they caught the virus they would probably be fine but they are concerned about passing it on to others.
"My son plays the accordion with an elderly player and he's very aware he could pass the virus on to them.
"We raised our children to think about the issues and put their opinions forward."
Her daughter, Elizabeth Walker, 15, said she believed the decision should lie with children.
"I am 15 and I would give anything to be vaccinated.
"I work in a bookshop where elderly people frequent and I worry about giving Covid to them.
"Twelve-year-olds are given the choice of what subjects to pick at school and those decisions are final and impact your future so we should be given the choice to get the vaccine, not have our parents decide it for us. If we are old enough to decide what to study, we can weigh the risks and benefits that could potentially save lives."
'There's such mixed messaging'
Sam Carlisle has a daughter, Elvie, 19, with learning and physical disabilities who has already been vaccinated.
She would like her son, 14, to be vaccinated as the sibling of someone with disabilities but still has not been able to secure an appointment for him.
"The government announced that siblings could be vaccinated who are in this age group now because obviously the impact of the sibling getting the virus in a family where there's a child or a young person with a learning disability is huge. They've suffered massively over the last 18 months...
"They said to wait to be called. He wasn't. I rang my GP yesterday. They knew nothing about this. Confused messaging yet again."
"There's such mixed messaging around everything and it's really frustrating.
"We should be a priority."
'He's being jabbed to protect others'
Kevin, from Hampshire, said his child, who is nearly 16, has decided that he wants to be vaccinated and "as parents we accept his decision".
"But, I don't see the value to him," Kevin says.
"The risk of serious illness is small. The main risk is the disruption to his education and that's a decision of the government and is unlikely to change. If he tests positive he'll be out of school for 10 days. He's being jabbed to protect others, let's be honest."
Kevin added that his son had already missed "goodness knows how much school time" and he and his partner did not want to do "anything to get in the way of his GCSEs".
"I'm worried about more disruption in year 11 and think that vaccinations should be done on a Friday to allow those children that feel ill the time to recover (over the weekend)."
But Susan from Bury said she was unwilling for her son to be vaccinated at the moment, pointing to the risk of myocarditis - an inflammation of the heart - in boys.
The condition can cause chest pain and heart palpitations, but cases are usually mild and children recover quickly with standard treatment.
The risk is tiny after one vaccine dose and slightly higher after two, which has prompted the UK's chief medical officers to so far only recommend one vaccine dose in 12 to 15-year-olds.
"I had a colleague whose 17-year-old son got myocarditis and was hospitalised for a very long time many years ago and it's stayed with me," Susan said.
"My husband and I have both had the jab but we don't want to take the risk with our 15-year-old son.
"He's happy with this as he's been quite nervous about it."
Susan added that she worried about vaccinations happening at school and how children will feel when some are having the jab and others are not.
I do worry about it happening in schools and how the children will feel if they are not having the jab while others are lining up to have it.
"I don't think school is the best place to have it."
Additional reporting by Kris Bramwell and BBC Radio 5 Live