Boris Johnson paid for all son's childcare costs, says Downing Street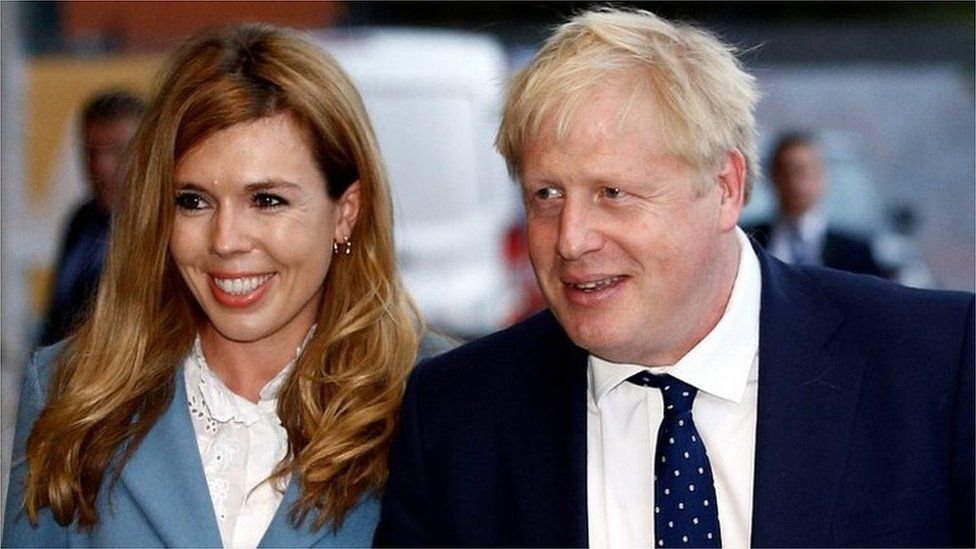 Boris Johnson has paid all the costs for his one-year-old son Wilfred's childcare, Downing Street has said.
The comment comes in response to a Sunday Times report saying the prime minister had approached Conservative backers for help with funding a nanny.
Labour accused him of "trying to hide his attempts to fund his lifestyle through secret payments".
Mr Johnson said opposition parties were focusing on "trivia", rather than "the things that matter" to the public.
The questions come as the funding of renovations to the prime minister's Downing Street - reportedly costing up to £200,000 - are under scrutiny.
Mr Johnson has insisted he met the cost himself but has refused to say whether bills were initially paid by donors.
The Electoral Commission, the prime minister's adviser on ministerial standards and the cabinet secretary are also looking into the matter.
At the weekend, the Sunday Times quoted one Conservative Party backer saying they "resented" being asked to help foot the bill for Wilfred's childcare.
Asked about this claim, Mr Johnson, on an election campaign visit to Barry, south Wales, replied: "All this kind of stuff is exclusively for the interest of the Westminster bubble, and I find what people want to talk about is the issues that matter to them in election."
"I know other parties want to focus on all sorts of trivia," he added.
Asked about the same issue during the Downing Street press briefing, Mr Johnson's official spokesman said: "The prime minister has covered the costs of all childcare.
"I have nothing more to add to that. I am not going to be getting into any more detail."
Labour deputy leader Angela Rayner called on Mr Johnson and the Conservative Party to publish all correspondence relating to the claims.
"We are seeing what looks like another cover-up from the prime minister, who is trying to hide his attempts to fund his lifestyle through secret payments from wealthy Tory donors," she said.