Coronavirus: Why some mosques are closed to women during Ramadan
By Sophia Smith Galer
BBC World Service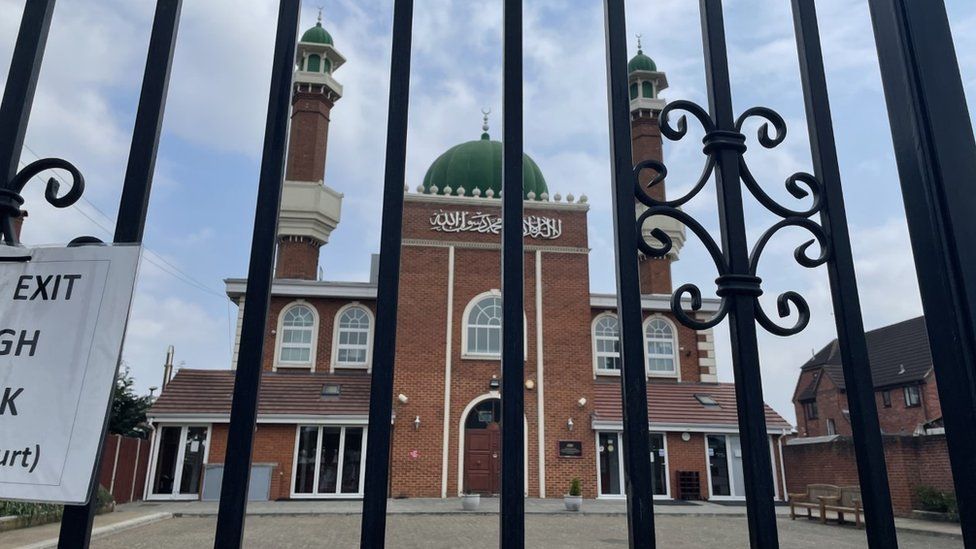 Millions of Muslims around the world are currently observing Ramadan. But some mosques in the UK are not allowing women inside to pray.
The BBC contacted 29 of Britain's largest capacity mosques to find out their policy for the month of Ramadan.
Five do not have a women's area, while six mosques responded to say they cannot accommodate women due to Covid-19 health and safety reasons. Twelve were open for women, while seven didn't respond.
While many families pray together at home, worship in mosques tends to be gender segregated, with many people believing that allows people time to focus on prayer.
Sometimes women will pray behind men in the same space. More often, mosques will have two separate rooms for each gender to pray in, with the men in the main prayer hall and the women in an alternative space.
But not all mosques make room for women. More than a quarter of British mosques don't have a space for women at all. In the mosques that do cater for both men and women, the spaces aren't always the same size.
Anita Nayyar, who co-runs Open My Mosque, to campaign for more inclusive mosques, says women often get "second class" areas. She says they can be smaller than the men's section, in basements, behind locked doors and up flights of stairs, or sometimes only open sporadically.
And the pandemic has exacerbated the problems.
"We have received reports that during the pandemic, mosques who used to accommodate women pushed women out either to create socially distanced space for men or because they felt they could not organise stewardship to ensure the women's facilities adhered to guidelines," she says.
Among those found by the BBC to not be admitting women, were the Greenwich Islamic Centre and Baitul Futuh mosques, in London, as well as the Jamia Al-Akbaria, in Luton, and the Lanarkshire Mosque, in Scotland.
Julie Siddiqi, a women's rights campaigner who wants to make British mosques more accessible for women, published an Instagram video talking about how her mosque, the Jamia Masjid and Islamic Centre, in Slough, was not open for women this month.
She received hundreds of messages from other British women with similar experiences.
"I understand about health and safety," she says. "Our mosque has lots of space, it's totally doable in this mosque. So let's just be clear - this is way beyond Covid. This is a mindset, a mindset that tells men they can decide whether women can go to pray in a mosque."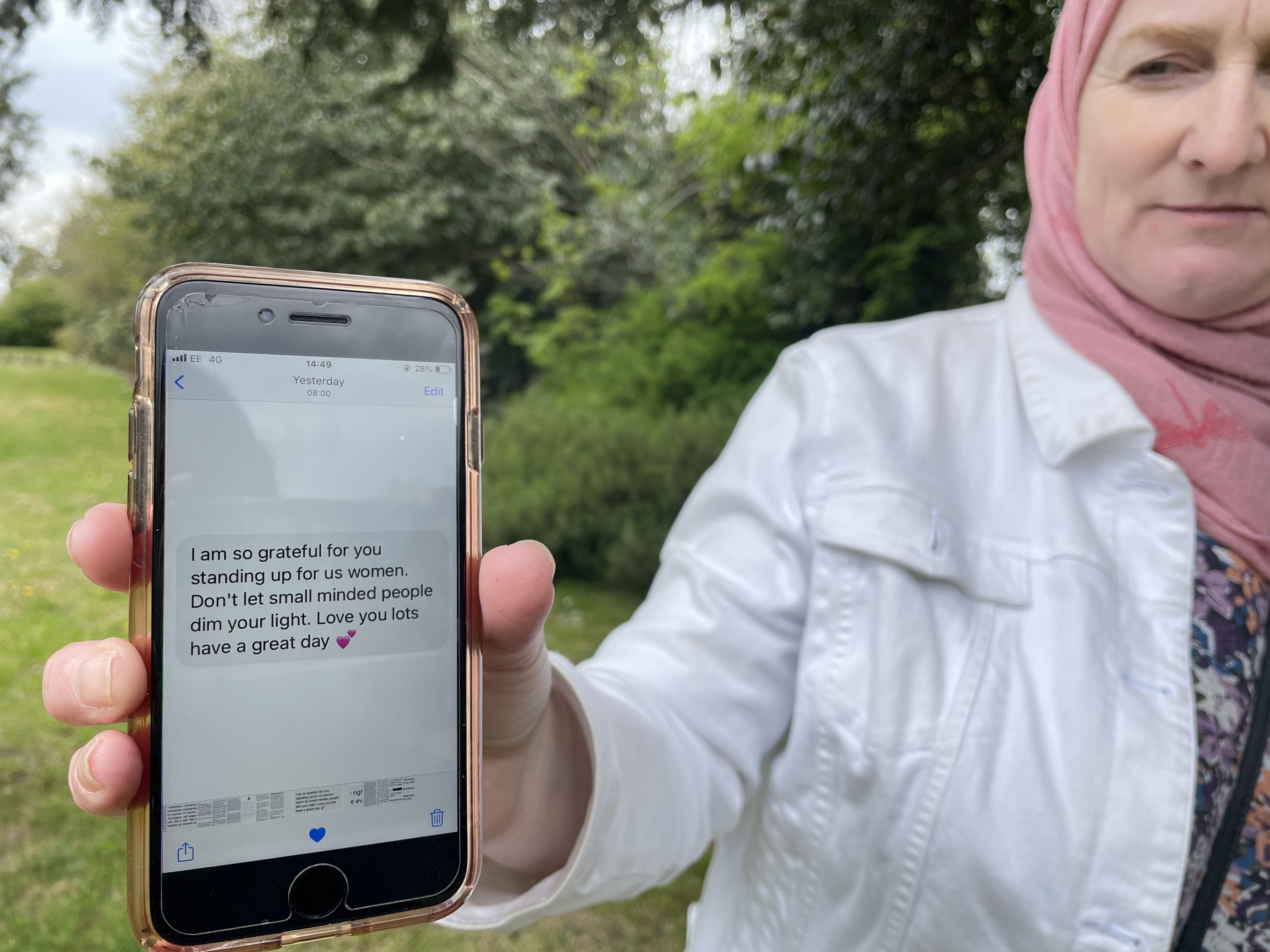 This is way beyond Covid. This is a mindset - a mindset that tells men they can decide whether women can go to pray in a mosque
Her mosque told the BBC the decision had been made after consulting its female volunteers who were "concerned about the lack of female resources". It said it could not put volunteers at risk.
Some believe that while daily prayer in congregation is compulsory for men, it is a voluntary option for women, who can worship at home.
London's Baitul Futuh mosque - another to restrict access to women - said it was "not a requirement in Islam for women to offer congregational prayers at the mosque, whereas it is for men".
"As soon as restrictions ease, women will be able to use the mosque for prayers once again," the mosque added in a statement.
Sheikh Ibrahim Mogra, an imam in Leicester, says "men and women should both be equally accommodated in mosques", but added: "Some traditions state it is better for women to pray at home than congregate at mosques, so the Muslim position is divided."
Other mosques have changed their stance. The Hounslow Jamia Masjid and Islamic Centre had originally planned to be men-only - but changed its policy after a conversation around women's access to mosques began to emerge online at the start of Ramadan.
Zara Mohammed, president of the Muslim Council of Britain, said its guidance for mosques calls for fair access for both men and women - "during Ramadan or other times in the year".
"Women must be involved in the development and role of mosque life and we encourage more constructive dialogue and solution-focused approaches to ensuring increased access and opportunities for Muslim women."
Correction 7 May 2021: A previous version of this story reported a worshipper's account of being told by the Milton Keynes Islamic Centre that it was closed to women during Ramadan. In fact this was referring to a note carried on the centre's website which was out-of-date and has since been removed. Milton Keynes Islamic Centre confirms that the mosque was closed to women for a short time in December and March and has since been open, with limited capacity, to both and men and women. As a result we have removed this section of the article.