LGBT homelessness: 'I had to pretend to be straight'
By Eleanor Lawrie
BBC News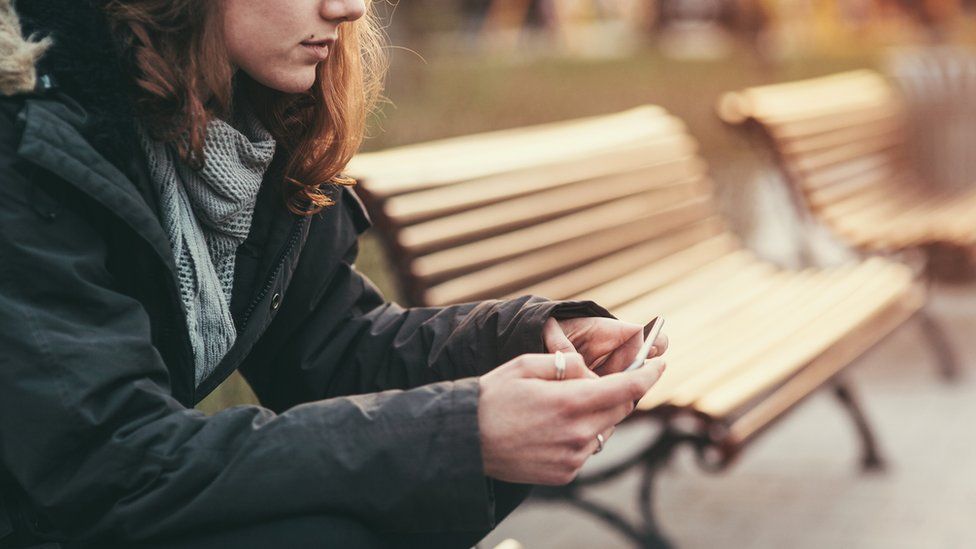 For Sara, university was a ticket out of an abusive home.
Sara, who identifies as queer, says she was used to hiding her identity from her Muslim family and pretending to be straight when accessing services.
But her mental health worsened after spending holidays alone in empty student halls.
"I had a roof over my head but no-one else to talk to. My mental health got really bad and I ended up dropping out. I was going to be homeless so I ended up going back to my abusive household," she says.
"It was difficult - I was rotting away in a corner of our tiny flat while trying to look for places [to live]."
Sara, now 21, came out as bisexual to one of her parents and confronted them about the abuse, but they refused to accept what she was saying.
She says she became suicidal before a charity, the Albert Kennedy Trust (AKT), helped her to find a room at a women's shelter.
Sara's story is not unusual, says the Trust, which supports young LGBTQ people at risk of homelessness.
The pandemic means many have been unable to leave "toxic environments", says its director of services Lucy Bowyer.
"We've seen young people going back in the closet and feeling they have to go home, stay home and that they can't express themselves. Then people trying to access support have found it not welcoming and that has re-traumatised them."
Temporary housing options such as staying on a friend's sofa were no longer available as people became nervous about mixing with those outside their bubble, she says.
Joe, in Manchester, also had to move back in with his family after facing money troubles during the pandemic.
But he ended up homeless after a family member started to taunt and hit him.
"He was using my gayness and throwing it at me," Joe says.
His abuser paid the household bills, meaning other family members were reluctant to intervene.
Joe slept on the streets for two weeks before being helped to rent a flat by the charity.
More than six in 10 LGBTQ young people surveyed said they felt frightened or threatened by their family members before they became homeless, according to an AKT report, while more than half feared being evicted from the family home if they came out.
The report also claimed that six in 10 faced some form of discrimination or harassment while accessing services.
The research took place over six months to January and interviewed 161 LGBTQ people aged 16-25 who had experienced homelessness in the past five years.
Both Joe and Sara said they had faced barriers while accessing services that were linked to their sexuality, ranging from homophobia from landlords or other homeless people, to forms that didn't list their sexuality.
"My default is putting on a straight persona when accessing help," Sara says. "It is exhausting."
A scheme was introduced at the start of the pandemic to bring all rough sleepers indoors in England.
"Everyone In" took more than 37,000 people off the streets by January 2021, the government says.
But the impact has been patchy. In some areas, more than 80% of those helped are in longer-term accommodation, while in others it is less than 15%, according to figures obtained by the BBC.
Ms Bowyer said her clients' experience of the scheme had been "really varied".
"In London, one borough would help anybody who turned up, but in another borough, no-one would even answer our emails and our clients couldn't get hold of them."
The government says the Equalities Office is conducting research to help better understand LGBTQ people's experiences of homelessness, the challenges they face, and to enable tailored support to be provided.
Domestic violence: Useful contacts
You can find a range of domestic violence contacts here
If you or someone you know needs support for issues about emotional distress, these organisations may be able to help.